7 Steps To Starting A Successful Wellbeing Business
Do you care about wellbeing and helping others? Then it could be a nice idea for you to start a successful wellbeing business. Starting a business is something just about anybody can do these days, what with the plethora of resources online – however, it's even better to start a venture that will truly help people.
As a rule, your business should:
have value/solve problems,

fill a gap in the market,

and be something you're passionate about.
If it doesn't solve a problem then you can forget it, and if you're not passionate about it then you should stop now. However, if you can tick those things off your list, you may actually have a chance of starting a successful business you can be proud of.
If it doesn't solve a problem then you can forget it!
Read on for 7 steps to start a successful wellbeing business:
Figure Out Which Problem You're Going To Solve
OK so first, you need to know what problem you're going to solve. Are you going to help women? Men? Are you going to address menstrual issues? Sleep issues?
One of the best ways to do this is to consider the problems you face each day when it comes to your wellbeing, and then ask others what problems they face. This should give you a really good idea of things you could base your organization around.
Stay Up To Date With Trends
Trends change all the time, especially in wellness. By staying up to date with what's going on now, you'll be able to come up with better ideas.
Attend Events And Conferences
If you want to learn from others and network in a way that could be endlessly valuable to your new business, make sure you attend relevant events and conferences. For example, the international cannabis business conference might give you a better idea of what's trending now and you may meet some important people in the industry.
Show Off Your Personality
The last thing people need or want is another big, faceless business. Differentiate your business by showing off your personality and putting your name on your business. Give it a more personal vibe and people will want to learn more about you.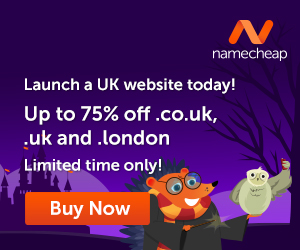 Do As Much Research As Possible
If you want to be sure your business is going to work, you need to do as much research as you possibly can. Run a free event, send out surveys, and do what you can to understand the business and your market before you go all in.
Listen To Your Customers
You have to be ready to listen to what your customers tell you and adapt. They don't have to dictate all the decisions you make, but you should listen and be open-minded.
Write Your Plan For Your Wellbeing Business
Write out your business plan and be prepared to grow. This will help you to concentrate your mind on the most important elements of your business, too.
What are your ideas for your wellbeing business? Leave a comment!
---
Images courtesy of Pixabay, UnSplash and Pexels.
When you learn how to create your own blog you get to choose the things that you write about. You can also use the blog to make extra income.
Here is where I learned how to create my own blog and connect with people who helped me along the way.
Make Another Dream A Reality – Get Your FREE Hobby Makeover Guide TODAY – This is your motivation to make a new start in your life.