Business Reputation Check – Does Your Office Fit The Bill?
Yes, who ever heard of a business reputation check? And then, here comes the next question – does your office fit the bill or ruin your reputation? Words to ponder indeed. Well, read on. You will find some interesting points in this contributed article and I am sure you will be shaking your head in agreement.
Managing the reputation of your business can be tough as there are loads of factors that can make or break it. The only positive news is that most of these factors are fairly blatant. If a member of staff is arrested, this reflects poorly on your business reputation. If you post something crude and offensive on social media, then this negatively impacts your reputation.
Yes, who ever heard of a business #reputation check? And then, here comes the next question - does your #office fit the bill...or ruin it?
You get the idea – it's usually straightforward to know what damages your reputation.
However, there is one aspect of your company that could be doing a lot of harm without you even realizing it. As the title suggests, we're talking about your office.
Yes, the place you work could be ruining your rep, and there is a multitude of reasons behind this. In today's blog post, we'll explore all the different ways an office can harm your stellar reputation.
Horrible Office Exterior
A big way that your office is damaging the reputation of your company is in the way it looks. As such, you'll notice that three of the points here will address that.
First of all, we're talking about the exterior design of your office. This is what people see as they walk by, or as they come up to enter the building for the first time.
Nothing puts doubt in a client's mind like a terrible office exterior. If everything looks dirty and neglected, then it just reflects poorly on your organization.
We say don't judge a book by its cover, but everyone does. It's highly possible you lose out on clients purely because of how your office looks from the outside.
Someone takes one look at the grimy windows and chipped paint, and they think nope, this is not the business for me. You can bet they'll make a mental note of your brand too, just in case they stumble upon it online and know to avoid it.
It's frustratingly easy to make your office look better on the outside. To start, you need to revitalize the exterior with some new paint, new windows, and so on.
Make it look modern and fancy; the type of office other businesses are jealous of. Think about getting a new door too, as this is often the face of your company. An impressive door can literally open your business up to many opportunities that you didn't see with a lousy office exterior.
Unkempt Landscaping Around The Office Building
On a similar note, we have to talk about the landscaping situation around the office building as well. It's all well and good making the exterior walls, windows and doors look nice, but what about any grassy areas or shrubs?
Often, a nice bit of grass outside an office can make it look more professional – along with a few plants here and there too. This is because it helps make the building look fresher, and it also gives you the chance to install a nice bit of signage too.
If you have a grassy area outside your building, then it can also harm your reputation when it's not looked after. The grass could be overgrown, which means you have to get your hands on a landscaping contractor to cut it regularly and trim any bushes etc.
Also, as you can see on ProIrrigation.com, there are commercial sprinkler systems available as well. This can help water your grass without you needing to do it yourself. As a result, it stays nice and green, giving your office an extra feature that will boost the reputation of your organization.
It's amazing what some good landscaping can do for the look of your office. Along with this, it means that your reputation will improve. Don't forget about this aspect of your office when you're thinking about things that could be harming you!
Terrible Office Interior
Now, we step inside your office to see how it looks on the inside.
Are you guilty of being a bit lazy and allowing your office space to become overrun with clutter? Perhaps people have rubbish on their desks, and there are open bins full to the brim with food and what not?
This is never a good look for your business, no matter how much you try to spin it as an indication that you're working hard!
What happens if a client comes in for a meeting, and they see a terrible office interior? They notice all the junk, the cheap look of the equipment, and doubts start to linger in their mind.
Especially if this is coupled with lousy exterior design as well! No matter how well the meeting goes, they'll leave thinking that your business isn't very professional, and can't really be trusted.
As it shows on complex.com, there are so many ways you can create an excellent office space. For me, it starts with the equipment you have in place. Ensure that you've got state-of-the-art PC's, printers, chairs, desks, and so on.
This instantly gives your image a boost as you seem like a modern company. As well as this, keep it clean and tidy; minimalism is best in the office. The less junk you have, the better your office looks, and the more positive a reception it receives from clients.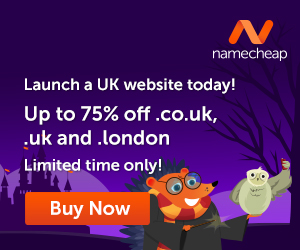 The added benefit of excellent office interior design is that you can show it off on your website. Add pictures to a gallery where people can look inside your office and see everyone at work.
It'll make them think you're a very professional and contemporary business that must have their act together to own such a beautiful office.
Bad Office Location
It may not seem like it, but the location of your office plays a significant role in how people perceive your business. In an ideal world, your office will be located in a prime business location.
This is usually a busy district where loads of other fancy offices are all bundled together. It already has a reputation for housing some of the biggest and most impressive companies around, so you end up improving your image as a result.
But, what if:
you have a terrible office location?

your office is in a dodgy part of town, far from any other business areas?

you're holed up somewhere that's got a high crime rate?
If a good location helps build up your reputation, then a bad one can send it crashing down. People may look up your business address and see the type of area you're in.
Right away, they associate you with the negative connotations that area of town may have. Yes, time for a business reputation check indeed!
It can put people off coming down to your office, and some potential clients may struggle to trust you. Instead, they choose a rival who's set up in a lovely office location.
On a similar note, people who run their business from home will struggle to build a professional reputation because of their business address. People notice you have a domestic address as your office location, and they don't view you in the same light as a rival company with a proper business address.
Ideally, when looking for an office, make sure the location is right at the top of your list of priorities. If you never have clients coming in for meetings, then there is a sneaky way around this with a virtual office address.
Essentially, this gives you a more professional address without you actually being based there. It can be flaunted on your site, giving your business a boost.
Bad Neighbors Sharing The Same Building
This final point relates to any companies who share an office building with other organizations.
Even if you're in a good location, your office neighbors could contribute to the decline of your business. Let's say you share a building with a company that enters the news because of a massive scandal.
Everyone is disgusted by them, and they're public enemy number one. Although you haven't done anything, people may associate your business with theirs, just because of the proximity. It may seem like the two companies are connected as you're both in the same building.
Similarly, you could have neighbors who are just taking the focus away from you and outshining everything you do. They have a much better sign at the front of the building, and it overshadows yours.
People don't even recognize that your company is in an office building because your neighbors are completely besting you in all areas. As a result, your reputation declines and your brand awareness suffers.
You see, an office can play a significant role in shaping the reputation of your company. If you feel like your brand is struggling, then this could be the secret cause. Check your office and see if any of the points on this list are evident. If they are, then fix them!
Yes, an office can ruin your reputation, but it can also help improve it if you get things right. So, start using your office as a tool to shape your brand and build a more professional image.
Ensure that you have done a 'business reputation check' on your business and that it fits the bill!
All the best.
Images courtesy of Pixabay and Pexels.
---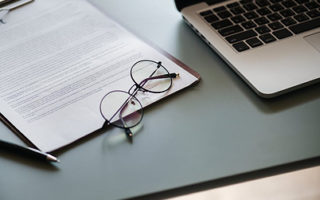 You can put your thoughts on paper but learning how to build your own blog is something different. If you have the right training it is not that difficult.
When you learn how to build your own blog you get to choose the things that you write about. You can also use the blog to make extra income. Here is where I learned how to build my own blog and connect with people who helped me along the a lot.
Click Here and see what it is all about!