Elements Of E-Commerce!
Running an online business, you need a foolproof business plan and this should also include the elements of e-commerce! With so many online businesses today, the competition is steep – in more ways than one. With some basic parameters that no business owner should overlook for fear of jeopardizing his business.
Here are 7 elements of e-commerce that you should pay keen attention to, as outlined in this contributed article, especially if you plan to keep your business in a profitable state.
What Nobody Tells You About The e-Retail Industry
In the digital era of business, if there's one kind of business that is thriving, it's the e-commerce business. As more and more people are becoming click-aficionados, the process of buying new clothes, furniture, shoes, gadgets or even entertainment is only one website or one app away.
Browse, click to buy and pay have become synonymous with the shopping experience of the Millennials, and ultimately, the abundance of online retailers shows that it's a popular shopping strategy too. And in this light, you better be aware of some of the key elements of e-commerce.
Consequently, with over half of the American population preferring to shop online, it's easy to understand why so many entrepreneurs are looking into the digital retail sector.
With e-commerce sites, it's likely that you'll end up buying more than you planned, as 48% of online shoppers who spend more than they intended on their online purchase – and are likely to have ended up with a handful more items than they needed.
While excessive shopping could be pinned down to shopping under the influence of alcohol, in reality not more than 10% of US shoppers have bought something while being drunk, meaning that most users who bought too much have been convinced by other factors at some point through their shopping to add some extra items to the basket.
More often than not, good marketing offers or appealing pictures can explain their choices. Yet, an e-commerce business isn't as easy to run as it first appears. If you've been considering an e-commerce business as looming in your future, it's crucial that you get to discover the lesser known sides of the retail industry.
Contrary to the common belief, it takes more than a good product and intoxicated customers to make your business work. Here is what you need to know about your future online retail business.
How's your delivery turnaround?
You're One Of Many
Ultimately, the online sphere is crowded with businesses. Every year, several thousand new websites are created, and so many new competitors reach the market, without mentioning international competitors expanding into a new market. Without an effective marketing strategy, you are nothing! Without key elements of e-commerce, you will not be able to withstand the competition!
A large proportion of online shoppers is heavily influenced by social media content. To exist as a business, you need to establish a strong social media presence to attract the attention of your customers. Indeed, Millennials and the Generation X account for 50% of all online shoppers.
The quickest way to make your e-commerce known to them is to be visible on their favorite platforms. Instagram, Facebook, Snapchat are some of the most popular social media platforms – however, it's likely that the recent Facebook data controversy might impact on its popularity.
More often than not, an e-commerce shop will have to create a profitable partnership with a social media influencer – it's a paid partnership, by the way, so expect to give away products and receive invoices for doing so – to reach out to a dynamic and engaged audience of potential shoppers.
Additionally, more and more online retailers also work closely with a content writer to create on their website the engagement and excitement they need for their audience. Here too, this work doesn't come for free. But it is the price to pay to exist in a competitive environment.
One Word: Remarketing
When up to 73% of all shoppers abandon their cart in North America, you need a marketing strategy to reconnect with these users and help them to complete their shopping. There is, thankfully, such a marketing tool, and it's called Remarketing.
For Google AdWords and Bing Advertising users, the remarketing function is part of the paid for advertising campaigns that run within the search engine and its publishing network. As a shopper yourself, you've probably come across such ads.
When you've been looking at new shoes, and suddenly you find that the pair of shoes you nearly bought follows you online, appearing on the websites you visit and in newsletters. This is what remarketing is about. The advertiser creates an additional campaign that targets web visitors who didn't convert.
Unfortunately, while they are many examples of effective campaigns, remarketing is also an expensive strategy that requires perfect imagery and content. Asics, for instance, emails shoppers who abandoned their basket with a free shipping incentive to boost the sale. The Body Shop reminds customers that items may not be in stock forever, creating an urge to buy.
No, One Image Isn't Enough!
Online shoppers often miss out on the experience of the real product. That's precisely why most shoppers need a lot of quality images to display an item. If the shop uses images that are blurry, too small or that break the design or functions of the site, the brand is likely to lose credibility as a result.
According to Google Shopping, a good image is an image in which the product fills at least 85% of the frame so that users can better identify all the features of the products. Additionally, the image should be at least 800 pixels so that it's optimal for high-resolution displays.
Multiple shots from multiple angles are helpful as they let potential buyers see the same item from different sides, which is helpful when deciding to purchase. For the remarketing campaigns, you might need to present additional shots of the item if you choose a Display campaign.
Additionally, more and more online retailers have decided to use videos instead of images to introduce new products. Fashion retailers and industrial manufacturers agree that the video clip is the closest users get to see the item in use.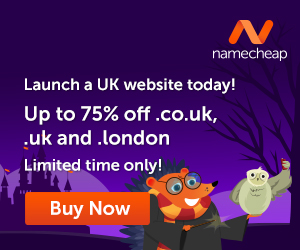 Your Customers Love A Good App
With the increase of smartphone use and functionality, it's easy to see how a mobile app can transform the shopping experience for buyers. In fact, if an app is successfully designed, it's likely to increase your conversion rate. Apps that function like a real online store are preferred by customers, as they can shop in a few clicks and get their order sometimes delivered as early as the next day.
If your e-commerce business is linked to a brick and mortar shop, you can also use the app to guide customers to the closest shop, such as Home Deport which can tell customers where to find (in the shop) the items they put in their online baskets.
However, a poorly designed app can lead to a negative shopping experience, or to an increased in basket abandons. For instance, apps that display too much advertising interfere directly with the user experience. An app that is prone to crashing or signing off the user can also impact your conversion rate. In short, building an app is only the start. You need an app with great UX results and user-friendly engagement.
Warehouse Management Is A Skill
When more and more shoppers turn to Amazon for their everyday purchases, it's easy to see how the Amazon effect can affect your customer experience. Indeed, Amazon users are accustomed to quick delivery times at a minimum cost. From an e-commerce perspective, replicating the Amazon results requires an effective inventory system that keeps your stock updated for shoppers and packers, swift and cost-effective delivery options, and secured storage facilities.
While the e-commerce giant provides these advantages to its partners, you need to find a quality warehousing services solution for shoppers who don't buy through Amazon. The ability to use a fully racked, managed and secured storage system can dramatically improve the responsiveness and speed of online retailers when dealing with orders.
Your Delivery Lets Customers Down
When a customer makes an order, they expect the item to be delivered as quickly and easily as possible. Unless you own your own delivery system, you will need to find the right courier partner to bring each item to the right customer in the shortest time. This is one of the basic elements of e-commerce that can be crucial to your business.
From a customer's perspective, when the courier delays the delivery, doesn't deliver at the arranged time or doesn't leave any contact details on their notification or tracking, it affects their shopping experience with your brand. It doesn't matter to the shopper that the e-commerce company isn't responsible for the delivery of their item.
They will, in the future, prefer a brand that uses a different courier company. That's precisely why it's essential for online retailers to choose wisely their partner. Yodel, for instance, has been ranked as one of the worst parcel delivery firms by customers, and consequently a company to avoid for retailers.
Don't Like It? Send It Back!
When you buy online, you're not quite sure that the item will fit its purpose. You don't know whether the clothes will be too tight or too short, for instance. You're not sure that the chair will match exactly the color of your living room, even though it seems to do so on the screen. You don't know whether the set of plates will arrive broken or in perfect condition.
Ultimately, as a shopper, you don't know whether you'll keep the item. Consequently, e-commerce companies that facilitate returns tend to record more purchases too. About one-third of all items bought online are returned, sometimes because the wrong item had been shipped to the customer. Ultimately, customers don't want to go out of their way or struggle with the return policy. If you make returns easy, you are guaranteed to build a loyal audience who will shop again with your brand.
From warehouse management to return-friendly processes, online retailers need to create a user-friendly environment for their employees, partners, and shoppers if they want to succeed in the long term.
My Final Thoughts On The Elements Of E-Commerce!
Yes, you need to ensure that your online business is equipped with the basic elements of e-commerce and is ready to take on the world at its fingertips!
You need to have the best business plan along with the key elements of e-commerce so that you start, grow and expand your business giving it the best chances of survival from the 'get-go'!
All the best on your journey!
Images courtesy of Pixabay, Wikimedia, and Pexels.
---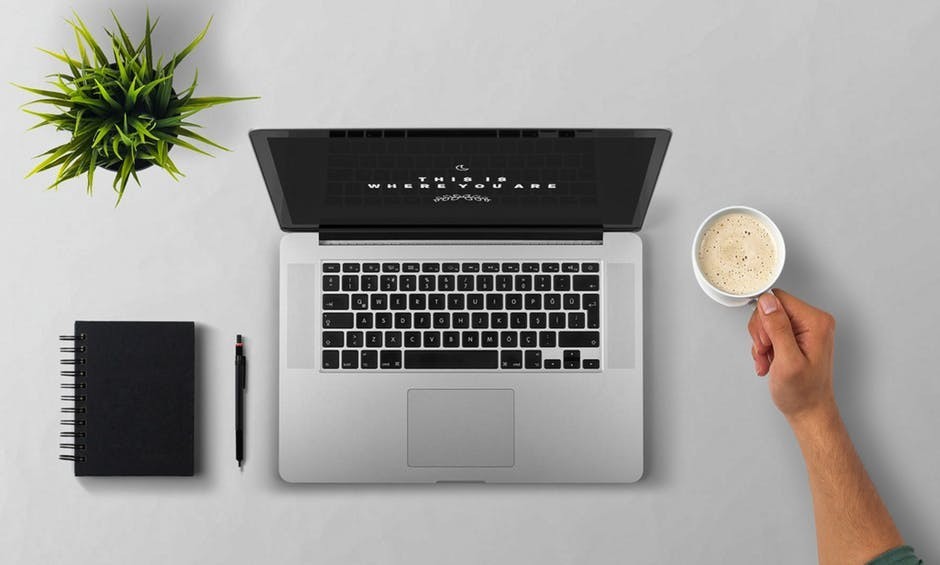 Did you know that creating a blog is also a form of e-commerce? How would you like to learn how to post on a blog like this one?
You can put your thoughts on paper but learning how to build your own blog is something different. If you have the right training it is not that difficult.
When you learn how to build your own blog you get to choose the things that you write about. You can also use the blog to make extra income. Here is where I learned how to build my own blog and connect with people who helped me along the way.
Click Here and see what it is all about!