Home Office Set-Up Ideas To Live By!
Roughly 50% of small businesses are home offices and making your small business a productive space means that you can use these home office set-up ideas to get things moving. It does not have to be grand and expensive – it just has to be useful, functional, and creative!

Here are some suggestions offered in this contributed article that you should be able to use effectively, and while you read, check out Office Monster, you just might find something for your office!
Setting Up Your Home Office for Success
One of the things that are often neglected by solo entrepreneurs starting out on a new business venture is their workspace. They spend lots of time working on their websites, refining their products, and marketing themselves, but they just don't think that their office space is all that important in the grand scheme of things. They are wrong, especially if they are working, as many entrepreneurs do now, from home.
If you want to run a business as productively as possible with as few interruptions as possible, then you absolutely do need to focus some of your time and energy on setting up your home office for success. Here are some things that will help you do that:
Choose the Perfect Location
The perfect location for the average home office is a room that is very quiet and which will not get a lot of traffic from other members of the household during working hours, at least. Not only that, but it should be as spacious as possible so that you do not feel cramped and boxed into your space, which can really zap productivity.
If you don't have a room in your home that fits the bill, but you do have a garden, you might want to consider investing in a prefabricated home office. As long as you can have some peace and quiet in which to work, that is the main thing.
Invest in Ergonomic Furniture
When it comes to office furniture, it would do you well to invest in ergonomic pieces that support your body as you work. Why? Because when you're struggling with aches, pains, and repetitive strain injuries, it can be tough to be creative or work productively. When you're running a business you need to be physically fit, as well as mentally balanced, and good furniture and equipment will really help you with that.
Keep Distractions Out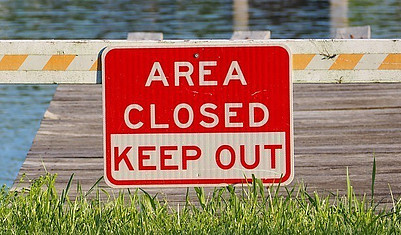 When you run a home business it's so easy to get distracted by the TV, the games console or, unfortunately for your waistline, the fridge, so when you're setting up your office, try to keep anything that's likely to distract you out of the room; when it's further away, you're less likely to procrastinate with it!
Make it More Than Just Four Walls
If your office space is little more than a cubicle, forcing you to stare at the same four walls all day every day, you can bet that you will not get nearly as much done, nor will you come up with many great ideas – you need inspiration for that – so if you can, make sure there's a window in there, hang some beautiful artwork and fill the place with plants and flowers that are nice to look at. It will make your time spent working more pleasant, and you will almost certainly achieve more too.
It can be more difficult to concentrate and create when you're running a business from home, but by including the above in your office design, you will be setting yourself up for a good start and lots of success in the future.
My Final Thoughts On Home Office Set-Up Ideas To Live By!
I am sure once you try out or maybe even implement one or all of these home office set-up ideas to live by, you will find your office space a much more inspirational place to be! All the best for your journey to success.
Updated Dec 2020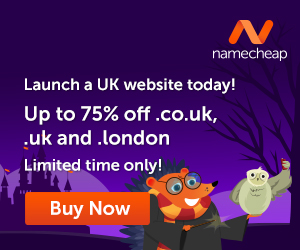 Images courtesy of Pixabay, UnSplash, and Pexels.
Do you know that the more you use your brain, the better it is for you? AND, the more difficult it becomes to get 'old'? Yup, the brain is really a 'muscle', and the more you 'exercise' it, the better and stronger it becomes. With that said, let's see how we can make the brain better.
How about that second career? Ever thought about writing? Or even have someone write for you if you think this would be a better alternative? Well, how about creating your own website? Letting your voice be heard…without actually talking…but using words online. We all have a story within us…what's yours?
The time is NOW, step out into the world of possibilities…do something different and
discover new horizons. It is not difficult and certainly easy when you now the way to do it.
Let me introduce you to Wealthy Affiliate, the place where I learned how to create a website and 'let my voice be known'. This is where I learned how to create my own blog and connect with people who helped me along the way.
Get your free hobby makeover guide I created to help you get started.

In it, I will tell you:
When you learn how to create your own blog, you get to choose the things that you write about. You can also use the blog to make extra income.
Make Another Dream A Reality – Get Your FREE Hobby Makeover Guide TODAY – It is your motivation to make a new start in your life…no matter where you are – geographic location is NEVER a problem either, especially when you live the laptop lifestyle.