The Best Business Ideas For Animal Lovers
Are you among the group of animal lovers that exist worldwide? Wondering how to bridge the gap between work and play? Combining a love for animals and a commitment to succeed in business is often a tricky task, as there aren't many concepts that you can choose between to pursue as a career.
Rather than trying to search high and low for a job role that fits your needs, why not create your own company that encompasses your passion for wildlife whilst allowing you to make a respectable profit?
You will be one of the many animal lovers who have achieved 'nirvana' and combine work and play under one 'hat'.
If this kind of project sparks your interest, then there are 2 great ideas that you can try out that are sure to provide you with ultimate job satisfaction! So, if you want to know more, then read on to uncover some of the best business options that animal lovers will adore.
Stables & Horse Riding
For those of you with a passion for horses, opening your own stables and riding company may just be the perfect option. It's such a fun project to undertake and you don't need a large budget to get started, so it's a good choice for first time entrepreneurs looking to try their hand at managing a business.
The first step you have to take is establishing yourself on a piece of land that has enough room to accommodate stables, grazing, and some kind of reception area or office space. Horses are sold at auctions, online and privately, so be sure to research on several platforms to find the best price for the highest quality breed.
Try to gather your supplies like hay bales and riding gear well before your opening day, as you don't want to be caught up in a difficult situation waiting for postage later on. Marketing your business is fairly simple, as you can advertise in the local paper and post flyers through letterboxes to develop an interest in the surrounding area.
Once you start to receive a few customers, word of mouth will take over and your business will begin to thrive.
Dog Walking & Grooming
So many households have one dog or more, as they are great companion animals and can really complete a family. However, many of these households often do not have the time or knowledge to provide complete care for their pups, and this is where you can step in.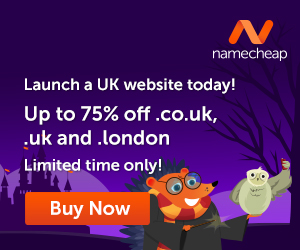 Opening your own dog walking business is a good way to get outside and make money doing something enjoyable, as for a lot of people there's often nothing better than playing with a puppy in the park!
It's so simple to begin a dog walking company, as you just need a little experience handling and training dogs, some leashes in different sizes, and enough poop bags to last a few months. Make a business card that you can post through local homes letterboxes and wait for your schedule to explode with willing customers!
Alternatively, you could create your own dog grooming company in which you provide washing services, fur trimming and aesthetic care. You can do this as a mobile unit visiting your clients with your products, or find a space in which you can establish yourself and set up a cool doggy salon. You will be one of the many animal lovers who have achieved 'nirvana' and combine work and play under one 'hat'. Much success.
---
Images courtesy of Pixabay, UnSplash and Pexels.
When you learn how to create your own blog you get to choose the things that you write about. You can also use the blog to make extra income.
Here is where I learned how to create my own blog and connect with people who helped me along the way.
Make Another Dream A Reality – Get Your FREE Hobby Makeover Guide TODAY – This is your motivation to make a new start in your life.