Excuses That Could Be Stopping You From Starting Your Dream Business
Starting your dream business might seem like something you'd do if you miraculously won lots of money – however, there may be baby steps you can take in the right direction right now.
The problem is, people who want to follow their entrepreneurial dreams sometimes have lots of excuses that keep them thinking and acting small.
If this is you, it's not your fault.
Now is not the time to beat yourself up for feeling this way. However, you do need to become wise to the excuses and find ways to overcome the ones you have created and the need to make more. Read on so you can debunk some of the most common excuses that can stop you from starting your dream business:
You Have No Money
Having no money might seem like a valid excuse, but with a fully formed business plan you may be able to apply for loans and even impress investors.
You'll need to do some research into this, but not everybody has the capital to start their business in the first instance.
You Have Nobody To Start The Business With
You could be a solopreneur – you don't necessarily need a co-founder. However, if you hone your marketing skills and find somebody you would like to work alongside, you could attract somebody to your business. Focus on your networking and marketing skills.
The Market Is Overcrowded
So what if the market is overcrowded? If you believe in your business idea and you have a strong why, it could still work. When your business idea serves an already crowded market, see if you can put a new spin on an old idea.
That way, you carve out your own niche. Just look at businesses like Uber, Lyft, and Air BnB. Don't let this stop you from starting your dream business!
You're Afraid Of Failure
The fear of failure can stop you from trying lots of new things. It's important to remember that even successful entrepreneurs fail a few times before coming up with their big idea. Some people may even be afraid of success. Examine what you're truly afraid of.
You're Not A Technical Person
You don't need to be a technical person to start a business. You simply need to know where to look for people and companies who can help you.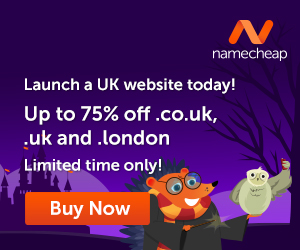 For example, you'll need somebody who can build you a great website and then a great place to have your web hosting. You don't need to build or host anything yourself.
There are so many free resources you can use to teach yourself what you need to know.
I Don't Have Time
Everybody has 24 hours in the day.
It might seem unreasonable to you, but a lot of entrepreneurs started out in the early mornings before their full time jobs, and even late at night after the kids went to bed.
Prioritize this over things like your Netflix shows, social media, and going out for happy hour. Think about what really matters to you!
What excuses have you been making? Time to get wise to them!
---
Images courtesy of Pixabay, UnSplash and Pexels.
When you learn how to create your own blog you get to choose the things that you write about. You can also use the blog to make extra income.
Here is where I learned how to create my own blog and connect with people who helped me along the way.
Make Another Dream A Reality – Get Your FREE Hobby Makeover Guide TODAY – This is your motivation to make a new start in your life.