[List]Positive Work Environment Ideas For Any Business!
What are positive work environment ideas? For starters, when it comes to managing a team of employees, one of the great things that you can do for them is to make sure that you're able to set the right tone at work.
We all know about some bad work horror stories where managers are not kind of helpful, or the stories that come from working in a work environment that really is negative.
The team that are around you will heavily influence the whole business, and can influence the environment and how you feel. You will want your team to respect you, not fear you or disrespect you.
...taking time to create a positive work environment is something that can benefit you, the business, and your team.
So taking time to create a positive work environment is something that can benefit you, the business, and your team. They will be happy to be with you and happy to come to work.
Clear Communication
When you have clear communication between people at work, then it can make a massive difference. Having good communication is something that is essential to have a happy and positive working relationship. When communication is clear, your team will know exactly what is expected of them, but having an idea of what you can do to help them is all part of the process.
There should be equal amounts of communication from all of your team.
Be open so that they know they can come and talk to you, but also make sure that directions are clear, and as you might imagine, direct. If there are some issues, then it is a good idea to make sure that you don't pretend that they don't exist.
Think about addressing any issues that you have head on, and then you can be clear about what the issues are. Be direct and it won't leave any room for interpretation.
Office Layout
Positive work environment ideas are not only about the staff but also ties in with the actual office space. Having a clear layout and design in the office can help you to make sure that the office is the most conducive place to be. If the office is comfortable and it helps your team to work, then it can help to make a massive difference on how things work out.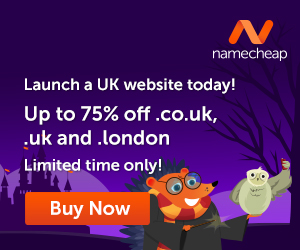 It could be a good idea to make the office space something that is safe and secure as well. So it can be worth seeking some advice about site safety design plans if you are looking to refurbish the office space that you have.
Lighting, sound, recreational space, and so on, can all make such a difference to your office space and the overall productivity of the team.
Show Your Trust
When it comes to trust – think about the parents who find it hard to let go and are always hovering over their children – then it can be a bit like that but in an office environment.
You don't want to be in that kind of environment or be that kind of boss. It can be easy to want to micromanage things and make sure that things are all running smoothly.
But that isn't going to be a good thing for your team or your work environment. So let our team do exactly what their job is. Of course, you could look to oversee things from time to time, but show that you trust them to get the job done. These are a few yet very important tips when it comes to positive work environment ideas.
---
Images courtesy of Pixabay and Pexels.
When you learn how to create your own blog you get to choose the things that you write about. You can also use the blog to make extra income.
Here is where I learned how to create my own blog and connect with people who helped me along the way.
Make Another Dream A Reality – Get Your FREE Hobby Makeover Guide TODAY – This is your motivation to make a new start in your life.