Revive Your Business When Customers Don't Come Back
Here are tips to revive your business when it needs an 'overhaul'! Ideally, in the business world, acquiring new customers is a process that is designed to grow any customer database.
However, more often than not, for countless SMEs and startups, the process of acquisition is necessary to replace customers who don't come back. 
As such, the business is always in a situation of financial rush; they need to get the numbers to survive. Growth is not an objective at this point; survival is the only way forward.
How do you move a company to the next level when you can't get existing customers to trust you with their next purchase? This is a struggle that many SMEs know.
However, it doesn't have to mean the end of potential business. Here's how to grow out of the phase of return.
Look Out For New Contracts
Finding new clients is always a challenge, especially when you are still trying to establish a market presence. Indeed, it can be difficult to pitch services to businesses that have not expressed an interest in your services. Cold calling and marketing campaigns are rarely successful for new brands.
...survival is the only way forward.
However, targeting companies and organizations that have a need for your services and are aware of that need, through government tenders for business leads, for instance, could be a game-changing strategy. Indeed, answering requests for tenders gives SMEs a chance of acquiring new clients in a fair and open competition.
Boost Your Online Presence
Ultimately, you can't appeal to new leads if they can't find out about a potential offer. In a world where the first contact that potential customers have with the company is online, you need to make sure that your online presence is top-notch.
In other words, having a website isn't sufficient. The website needs to be accessible from all devices – including screen readers – and regularly updated with fresh content. Additionally, successful SEO strategy is crucial to maximizing search result positions.
Figure Out What Existing Customers Need
Why don't your customers come back? It's, ultimately, the most important question you should be asking. There could be a million reasons why existing customers don't buy again.
The first and most evident is that they don't need anything new – which is the case for companies that sell one-off services or large equipment, for instance. Once the purchase has occurred, there is no need for any further transaction.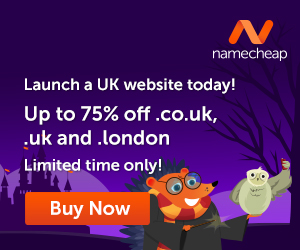 However, something it could have to do with failing to meet customer expectations. The best way to find out if customers struggle with your brand is to ask them. Customer surveys can be useful to collect genuine insights.
Diversify Your Offer
Last but not least, your offering determines the popularity of your business and your ability to tackle demands. If the company works with a narrow offer, you might not be able to encourage recurring purchases or meet the needs of a broader audience.
It can be beneficial to consider diversifying products and services within your niche. For instance, an equipment supplier could also consider proposing maintenance and repair services to customers as a way of creating recurring customer service.
Being stuck in a position of survival, where every business quarter is about finding enough customers to survive until the next period is a common issue for SMEs and startups.
Many fail to consider additional strategies to make their business relevant to a broader audience, through answering to tenders to diversifying their offering.
As a business owner, you need to take the necessary steps to revive your business and keep it lucrative. I hope these tips will help you to do just that! Much success.
---
Images courtesy of Pixabay. When you learn how to create your own blog you get to choose the things that you write about.
You can also use the blog to make extra income. Here is where I learned how to create my own blog and connect with people who helped me along the way.
Make Another Dream A Reality – Get Your FREE Hobby Makeover Guide TODAY – This is your motivation to make a new start in your life.