What Are Your Time Blocking Tips?
Do you have time blocking tips that you would like to share that have helped your business run more efficiently? Especially as a self-employed entrepreneur? When you run your own business (or you're self-employed), time management suddenly becomes extraordinarily important. It's not like a regular job where you know you're going to get paid a set amount, just for turning up. In today's world and more self-made entrepreneurs in self-employed roles, time IS money.
People in the self-employed community, however, don't realize the importance adhered to time and how to use it best. Surely there's got to be a system out there that enables you to make the best use of the temporal resources that you have? 
It turns out that there is and it's called "time-blocking." Many of the world's most successful professionals and business owners use the concept to organize this precious resource and get the most out of their week.
What Is Time Blocking?
This refers to the practice of breaking up the day into time "chunks" in which you commit to completing specific tasks.
Many entrepreneurs break their day up into 20-minute chunks, rotating between various tasks, such as speaking on the phone, writing emails, and developing ideas for new clients or projects.
There's no need though to stick to a particular set length of time – you could work in hour-long chunks, or you could have different time slots for different things.
What's so great about this system is that it puts pressure on getting stuff done before the schedule period runs out and you have to move onto the next task. Time-blocking, therefore, is something that not only provides you with a schedule but could also boost your productive effort too. You know that you can't string out a task, and so you have to find a way of getting it done more quickly in the time allotted – an obvious advantage of these time blocking tips.
Using Time Blocking Tips To Your Advantage?
Cut Down On Your Commute
Highway closures, roadworks and traffic jams can seriously impede your productivity and prevent you from getting everything done that you need to do in a day. But with time-blocking, you can figure out when you need to travel and work it around the rest of your work schedule.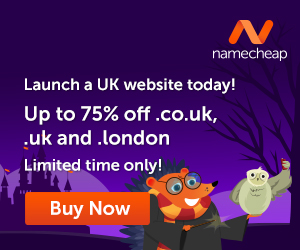 Do you need to be in the office from 9 until 5 pm, or could you work from, say, 6 am until 2 pm, and miss the morning and evening rush hours?
Do you need to travel to the office at all and brave road closures, speed cameras, and other drivers? Or could you use messaging and workflow management tools to organize staff?
Manage Your Emails
Although it would be nice to have a secretary to take care of all your emails, not all entrepreneurs can afford one. That's okay, so long as you use your time effectively. Most people at the top of business limit themselves to an hour a day to respond to emails.
Prevent Social Events From Dragging On
If you've got a day arranged around the concept of time-blocking, then you automatically work hard to make sure that your activities remain in their allotted slots, including lunch-hour socializing. This method helps to stop the lunch hour dragging on for longer than it should.
I hope that you can use these time-blocking tips to your advantage as long as you make a concerted effort towards its efficiency on a whole. Much success.


---
When you learn how to create your own blog you get to choose the things that you write about. You can also use the blog to make extra income. Here is where I learned how to create my own blog and connect with people who helped me along the way.
Make Another Dream A Reality – Get Your FREE Hobby Makeover Guide TODAY – This is your motivation to make a new start in your life.