Great Tips For Health Care Business Opportunities!
If you have taken the plunge and you have decided that it's time to look into the health care business opportunities, then you probably already know the challenges that sit before you.
While you may have considered most of the more prominent challenges, there are some things that may have slipped your radar.
In this post, we are going to be taking a look at a few things you should remember when you start looking into the health care business opportunities.
Image Credit – Pexels CC0 Licence
Why Choose Healthcare?
Well, if you have chosen to start a business in the medical or healthcare sector, we can probably guess that you have an extensive medical background, and if this is the case, then the question should be, why not?
...the truth is, there is always room for more when it comes to health care.
Opening a private healthcare business is not something that many people consider as they think the market may already be saturated. Well, the truth is, there is always room for more when it comes to health care business opportunities.
So, if you want to start a business that could make a difference to millions of lives, then there is probably no better sector to get into.
Consider Research
If you are planning on starting a healthcare business, one of the best markets you can try to aim for is that of clinical research. Presuming you have the right background, you may find that there is a corner in research that has a gap that your company could fill.
While starting a medical-based business can be tough in the first year, a company that conducts research using the pdx model can be an ideal start.
The truth is, any form of clinical research can benefit a new medical company, simply as the moment you secure a tender and funding, your business will be able to operate solely based on that research should you choose.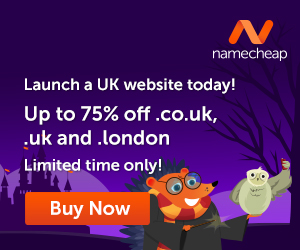 Maybe Pharmaceuticals?
Another consideration when it comes to health care business opportunities that may be a viable one is that of pharma. Starting a company that produces pharma is actually far easier than you may think. Most pharma companies out there simply wait for existing patents to expire and then create a rebranding of a popular medication.
More often than not, you will be able to produce a drug at a cheaper cost now than it could have been at the beginning of its life, and therefore you will be able to undercut the competition.
While this may seem like dirty tactics, it is just the way the pharma world has always worked. Of course, this is always going to be a need for a high skill level as a base, but if this is a background you have, then you should really consider the world of pharma.
While this is only a few considerations you can make, hopefully, they will inspire you to take a deeper look at some of the opportunities that are available to you when it comes to starting your business in healthcare.
Images courtesy of Pixabay, UnSplash and Pexels.
When you learn how to create your own blog you get to choose the things that you write about. You can also use the blog to make extra income.
Here is where I learned how to create my own blog and connect with people who helped me along the way.
Make Another Dream A Reality – Get Your FREE Hobby Makeover Guide TODAY – This is your motivation to make a new start in your life.