What Is Your Marketing Style – Does It Convert?
A question – what is your marketing style and does it convert into sales for the company you run – will always be something that any business person should be concerned about. It is truly a combination of style, strategy, and product – a recipe for constant success.
#Influencer marketing is a growing phenomenon.
Read more in this contributed article and see if you can find some useful nuggets for your business.
Promoting your company's products and services in a way that leads to converted sales is vital. To become truly successful, however, it's important to realize that clients will judge the business on a variety of external issues.
Failure to appreciate those influences, and it's likely that your marketing style and/or strategies will fall flat. This is irrespective of how smart the campaigns may be.  
While there are a number of contributing factors to consider, here are four that you must prioritize. Give them the attention that they need, and the overall outcomes should be far greater.  
Brand Relevance
Consumers need to know that brands are up to date with the modern world. If the company appears to be outdated, it can cause a few concerns regarding the products too.  
Bringing the brand into the modern day is essential, which is why going mobile should be on the agenda. Aside from boosting the general brand image, this is the perfect way to cast your nets further afield. This can only boost your hopes of gaining more sales as a result.  
Besides, mobile-specific marketing, such as sending App notifications, can keep the brand in their minds. In turn, this can have a huge impact on conversions.
Company Organizational Skills
A business that looks disorganized will cause a few alarm bells to start ringing. Therefore, investing in advanced protection, including offline and online security, is crucial.  
Visitors will also form opinions based on the cleanliness of the working environments. Professional office cleaning and store floor organization bring many additional rewards. However, the fact that it'll help the company make a bigger first impression is certainly one of the best.  
When the brand has these key issues under control, the hopes of winning the clients over should be far greater. It'll help with the next point too.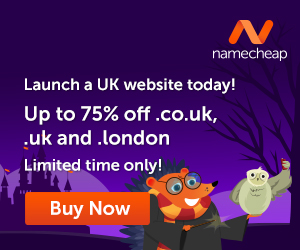 Employee Interactions
The staff members are essentially an extension of the business. Moreover, they will be responsible for providing your clients with the right experience. So, you cannot ignore this aspect for a second – a sure impact from your marketing style.  
There are many ways to promote better interactions. This can include staff uniforms or employing sales scripts to promote reliability. Crucially, though, you should try to keep the employees happy at all times. After all, a positive environment is contagious and will spread to the customers.  
A lot of consumers will still choose a company that values them over a bad business that has slightly cheaper pricing. Make the most of it.  
Outsider Opinion
People often act like sheep, following the crowd and letting the views of other people influence their decisions. With this in mind, marketing strategies that keep this in mind can work wonders.  
Influencer marketing is a growing phenomenon. It sees popular social media stars promote the products to attract their fans to your company. Meanwhile, affiliate schemes that encourage clients to promote the brand to friends and family can be very rewarding too. It saves time too.  
When the community atmosphere reaches a suitable level, the snowball effect can take place. Even if the direct marketing campaigns aren't perfect, success is assured.  
Images courtesy of Pixabay and Pexels.
---
You can put your thoughts on paper but learning how to build your own blog is something different. If you have the right training it is not that difficult.
When you learn how to build your own blog you get to choose the things that you write about. You can also use the blog to make extra income. Here is where I learned how to build my own blog and connect with people who helped me along the way.
Click Here and see what it is all about!