When Should A Business 'Give Up The Ghost?'
Yes, I said it – 'give up the ghost' – and yes, we can loosely apply this term to your business. There will be times when we may feel that unless our business is a real success, we have failed and we are silly for even beginning the process.
This is of course not true, and thankfully so. It's important to note that becoming your own boss is a motivational and often amazing process that has the potential to teach you so much.
But we all understand there are risks, and sometimes, even after a spell of success, a business might slow down and peter out. It's at this point that you have more than one option.
Time changes everything.
First, you could continue and try everything there is to revivify things. Things like:
a new marketing push

a new product

refining your old products

loyalty programs

and promotions to expound your product name.
But sometimes, the timely nature of a business might mean that it struggles to gain market share once more. Time changes everything.
Secondly, you could learn to dissolve correctly. In doing so you need:
to protect your assets while doing so,and

to give your staff more than enough notice about your closing down.
This could give you enough buoyancy to jump into your renewed project and entrepreneurial ambition with more of a background.
This post is not intended to gear you towards failure. However, if you find this need to dissolve is important, we wish to give some textured advice:
Downsize
Downsizing has allowed many firms to readjust their books and then bounce back. Moving to a smaller office, letting go of non-essential staff or simply being more creative with your marketing budget can all have an effect, and it's important to try this strategy before you simply shut your doors and walk away. Downsizing is fun and worthwhile to achieve.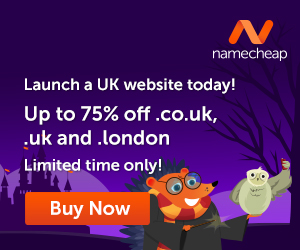 Consider Your Realistic Situation
If you have yet to turn a profit or even break even for the past few months, if you've been struggling to gain even one thousand more followers on your social media profiles, or if you've been struggling to innovate, realistically considering your progression from there.
Work towards a solution by all means, but also be sure to remain candid with your staff. This can help you avoid dropping the bad news on them when they have little time to pivot.
Consider Your Assets
A business that is closing down will often have plenty of assets. Some available for resale such as an IT network and equipment, or intellectual property which may still hold some value.
If you own a business property, all the better, although this may be something you wish to keep a hold of depending on your debts. Assets are just that, assets, and they can be liquidated to help you close down or help you out of a tight spot well.
With services such as the Dove Law Firm at your side through this process, you can even make troubling financial issues become streamlined and manageable.
When you address these matters, you can focus on your business issues and instead turn them into strengths or lessons learned. With this contingency plan in mind, you can feel more secure as you chase your goals and dreams.
---
Images courtesy of Pixabay and Pexels.
When you learn how to create your own blog you get to choose the things that you write about. You can also use the blog to make extra income.
Here is where I learned how to create my own blog and connect with people who helped me along the way.
Make Another Dream A Reality – Get Your FREE Hobby Makeover Guide TODAY – This is your motivation to make a new start in your life.