Ideas To Help You Turn Your Fitness Goals Into a Career
If you have a fitness mindset, you know the drive and dedication it takes to stay healthy and physically fit as you work towards your fitness goals. You work hard and play hard. If you are driven toward launching a career in the fitness realm, that same dedication will pay off. Continue reading for helpful tips on how to move your fitness lifestyle into a fitness career.
Hire a Marketing Agency
One of the best things you can do for your new company is to outsource your marketing tasks to an agency such as Top Marketing Agency. They are professionals who already have inroads into the health and fitness-related industries.
When you hire a marketing agency, you are essentially hiring them to leverage their expertise and years of experience to benefit your company. They are your all-in-one entity for advertising. Some of the services marketing agencies offer include:
Search Engine Optimization or SEO indexing specifically for the fitness career field.

Chat integration to increase customer engagement and customer service response time.

Website design with your company's unique brand and ease of use in mind.

Fully customized forms are accessible on your website to engage users and obtain information from them.

Social Media Marketing that is fully optimized to help place your brand at the forefront of users' feeds, inboxes, etc.
Marketing agencies help you grow your brand and enhance the vision that you already have while fine-tuning it and showcasing it to the masses.
Offer Free or Discounted Services
When you first open a business, everyone is interested to see what you have to offer, how you are different from the competition, and how your brand will benefit them. Opening a fitness studio can be difficult because people are often loyal to their current gym, studio, or instructor. Once people get into a positive exercise regimen, they are sometimes reluctant to change.
To move potential customers out of their comfort zones it may be necessary to incentivize their participation. Use your marketing agency services to offer free or discounted classes and instruction. Advertise on social media, hang promotional signs in key areas throughout the city, and hold an open house event. Promote punch cards and free demonstrations to get potential customers through the door and engaged with your studio.
If you know of a media personality or social media influencer that can have a positive impact and has a large following, consider enlisting their services and ask them to be present at the open house. They can post the event or live stream it while showing off their fitness moves. It will be a winning partnership for everyone.
Run a Challenge Within Your Existing Social Media Group
As part of your social media engagement, create groups within your current company's social media followers. Forming fitness challenge groups will motivate your clientele to continue seeking services and attending classes with your studio because they want to meet and beat those challenges.
Here is a video discussing how to run a successful fitness challenge on Facebook.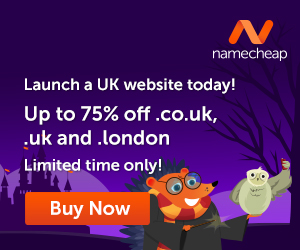 There are many things you can do to move your love of fitness into a career. Look for a prompt and responsive marketing agency to do the heavy lifting for you so you can keep guiding your members on their paths to achieving their own fitness goals.
---
Images courtesy of Pixabay, UnSplash, and Pexels.
Do you know that the more you use your brain, the better it is for you? AND, the more difficult it becomes to get 'old'? Yup, the brain is really a 'muscle', and the more you 'exercise' it, the better and stronger it becomes. With that said, let's see how we can make the brain better.
How about that second career? Ever thought about writing? Or even have someone write for you if you think this would be a better alternative? Well, how about creating your own website? Letting your voice be heard…without actually talking…but using words online. We all have a story within us…what's yours?
The time is NOW, step out into the world of possibilities…do something different and discover new horizons. It is not difficult and certainly easy when you know the way to do it.
Let me introduce you to Wealthy Affiliate, the place where I learned how to create a website and 'let my voice be known'. This is where I learned how to create my own blog and connect with people who helped me along the way.
Get your free hobby makeover guide I created to help you get started.
In it, I will tell you:
When you learn how to create your own blog, you get to choose the things that you write about. You can also use the blog to make extra income.
Make Another Dream A Reality – Get Your FREE Hobby Makeover Guide TODAY – It is your motivation to make a new start in your life…no matter where you are – geographic location is NEVER a problem either, especially when you live the laptop lifestyle.