[List]Five Ways To Protect Your Employees At Work
Every single person who goes to work deserves to do so comfortably and safely. It's up to you to ensure that you protect your employees at work, in the workplace, and it's not just about ensuring that you are legally protected as a business. You need to be compassionate about the people working for you. They have lives outside of your business, but if you make sure that they are working as safely and securely as possible while in your employ, then they can return to those lives unscathed every day.
It's why you should be ensuring that your employees are protected, and if you need any more convincing, just remember that the people working for you are relying on you. They are propping up your business and working hard for you, so the very least that you can do for them is ensure that they are safe. With this in mind, here are five ways to protect your employees at work.
Ensure That They Are Equipped
Depending on the environment to which your business belongs, you may need to equip your staff. There is a good chance that if you are in the healthcare sector, you're already investing in PPE and https://barriertechnologies.com/radiation-protection-gloves/ to ensure that your staff can work comfortably. However, ensuring that all staff is equipped also ensures their safety. It's a bite to the budget, but money is not a consideration over safety (or it shouldn't be)!
Risk Assess
Every single nook and cranny of any business has to be assessed for risk. The interior must be checked over as much as the exterior, and you can ensure that your staff is working to the best of their ability in their working area. It's a good idea to speak to local police officers about the crime rate in the area, too, as you can assess whether you are at high risk for break-ins and damage.
Response Plan
Protecting your employees is so much easier if you have a plan to do it. You need a plan for ongoing safety as much as you need a plan for emergency situations. Every good business needs a contingency plan, and you can work hard to ensure that you have one.
Pay For Training
You can have the safest equipment and the safest emergency plan, but none of that will work for you if you haven't had any training on how to manage it all. Get your staff – managers and floor staff alike – into training sessions so that they can learn how to remain safe at work.
Go Beyond The Front Door
Does your workplace come with parking? Is it well-lit? Are the pathways to the office door lit up and easy to navigate in the dark? You need to put protection and security in place to prevent your staff from an attack on the outside. It may be very unlikely to happen, but it's even less likely if there are floodlights and CCTV. One more external precaution to protect employees at work on the premises.
Workplace health and safety measures in place make for happier, healthier staff. As is necessary, one should have precautions in place to protect employees at work. Don't forget that!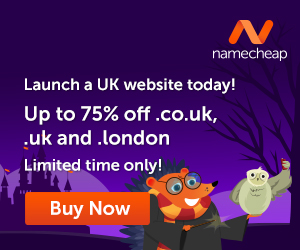 ---
Images courtesy of Pixabay, UnSplash, and Pexels.
Do you know that the more you use your brain, the better it is for you? AND, the more difficult it becomes to get 'old'? Yup, the brain is really a 'muscle', and the more you 'exercise' it, the better and stronger it becomes. With that said, let's see how we can make the brain better.
How about that second career? Ever thought about writing? Or even have someone write for you if you think this would be a better alternative? Well, how about creating your own website? Letting your voice be heard…without actually talking…but using words online. We all have a story within us…what's yours?
The time is NOW, step out into the world of possibilities…do something different and discover new horizons. It is not difficult and certainly easy when you know the way to do it.
Let me introduce you to Wealthy Affiliate, the place where I learned how to create a website and 'let my voice be known'. This is where I learned how to create my own blog and connect with people who helped me along the way.
Get your free hobby makeover guide I created to help you get started.
In it, I will tell you:
When you learn how to create your own blog, you get to choose the things that you write about. You can also use the blog to make extra income.
Make Another Dream A Reality – Get Your FREE Hobby Makeover Guide TODAY – It is your motivation to make a new start in your life…no matter where you are – geographic location is NEVER a problem either, especially when you live the laptop lifestyle.