Tips For Working From Home
While working from home may seem like the dream to many it is not always plain sailing and can present itself with a few bumps along the way, much like any job. If you want to get the most out of working from home and navigate calmer seas here are some tips for working from home below. 
A Few Of The Basics
To start with there are a few simple but must follow rules that will make all the difference to your work-from-home-life.
Set up an office space


It's a simple fix but an important one. When you go into work you have your own space that is set up for work. Working from home should be no different. Get yourself in the right headspace by being in the right physical space.


Photo Credi; Cottonbro from Pexels
Good Wifi and a fast connection
The last thing you need is your internet connection slowing you down or making virtual calls and meetings hard work. Ensure you have the best connection available for your area. If you are not sure of the capabilities of your bandwidth then you can test it out online.
Get dressed and set yourself working hours
You don't do to work in your pajamas and without brushing your teeth so make working from home no exception. Make the effort to get washed and dressed before you start for the day, even if it is into loungewear. Also, set yourself working hours you need to stick to, and don't forget to factor in lunch and regular breaks. Try to avoid your working from home life taking over your actual home life. This will help to keep your work-life balance and working mental health intact.
IT security
If you are switching to working from home you will need to ensure your home computer, cloud system or internet services are secure from cybercrime and hackers, especially if you are handling sensitive information. Look to companies such as Securelogic Solutions to determine the help you need.
Minimize distractions


An obvious but essential one. Working by the pile of laundry will only make you want to do it. Background noise, a busy household, or your smartphone can all serve to distract you from the task at hand. Do what you need to to keep distractions to a minimum.
Communication is key
When it comes to working from home it often gives rise to a common misconception. People tend to adopt the view that because you are working from home you can dictate your own schedule. You can take a break when you want, go for lunch or to a gym class.
Some people may even deem it appropriate to stop by for a coffee and chat. While this is a luxury that, on occasion, working from home may provide it is not always the case. After all, they wouldn't swing by your office and ask you to make them a coffee and start filling you in on the latest gossip.
It may even be that the people in your home with you are the culprits. Whoever it may be, to avoid this from happening make the effort to communicate your working day with others. Let them know politely that you are not just ideally sitting in front of a computer.
Make them aware that you may have meetings, deadlines, or tasks to complete. You may be at home but it is important that they understand that you are still working and that they need to respect your boundaries and space during working hours.
---
Images courtesy of Pixabay, UnSplash, and Pexels.
Do you know that the more you use your brain, the better it is for you? AND, the more difficult it becomes to get 'old'? Yup, the brain is really a 'muscle', and the more you 'exercise' it, the better and stronger it becomes. With that said, let's see how we can make the brain better.
How about that second career? Ever thought about writing? Or even have someone write for you if you think this would be a better alternative? Well, how about creating your own website? Letting your voice be heard…without actually talking…but using words online. We all have a story within us…what's yours?
The time is NOW, step out into the world of possibilities…do something different and discover new horizons. It is not difficult and certainly easy when you know the way to do it.
Let me introduce you to Wealthy Affiliate, the place where I learned how to create a website and 'let my voice be known'. This is where I learned how to create my own blog and connect with people who helped me along the way.
Get your free hobby makeover guide I created to help you get started.
In it, I will tell you:
When you learn how to create your own blog, you get to choose the things that you write about. You can also use the blog to make extra income.
Make Another Dream A Reality – Get Your FREE Hobby Makeover Guide TODAY – It is your motivation to make a new start in your life…no matter where you are – geographic location is NEVER a problem either, especially when you live the laptop lifestyle.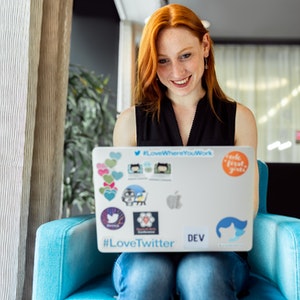 Photo by ThisIsEngineering from Pexels