Tips For Working From Home
If you're thinking about working from home or already work from home, then you might be looking at ways to make this particular set up work for you. See how these tips for working from home can make things more effective for you.
It's often looked upon as the dream to work from home, but it isn't always the easy option and requires a certain degree of self-control to make work for you.
It's often looked upon as the dream to work from home...
Create A Working Space
It might seem obvious to say this, but make sure that you have a designated area to work in. It needs to be a space that is predominantly for work and a place that is geared up for 'working' at. This is one of the tips for working from home that more often than not is not 'taken seriously' enough.
Slouching on the sofa might be appealing, but you'll inevitably demotivate yourself and be more likely to switch off from the job at hand.
https://pixabay.com/photos/office-work-studying-office-working-1149087/
Schedule Yourself Breaks
You need to instill some discipline into your working day, much like when you're in a workplace. If you set your break times likes you would in an office, then you are structuring your day like you would do a 9-5 position.
Stick to these times as closely as you can and remind yourself that working to a schedule will help prevent work time spilling over into your evening time.
Set A Plan Every Morning
To help achieve the best from your day, it's always a good idea to plan your daily activities out and in what order you hope to complete them. This could be daily morning tasks such as going through all of your unchecked emails and responding in a timely manner before you start on any other work.
Be Prepared With The Right Equipment
It's one thing having an 'office' space to work in, but you also need to factor in what technology you will need so that you are able to do your job efficiently and effectively.
Will you work better with a laptop or a desktop computer? Interbyte is a good place to look to see exactly what you might need.
Make Sure That The People You Live With Respect Your Working Space
If you have kids, then it can sometimes be hard to create boundaries in your own home. However, you need to create sound ground rules that everyone will understand.
If you're working beyond the school hours, then your children need to understand that you work different hours and that they mustn't let it affect your productivity.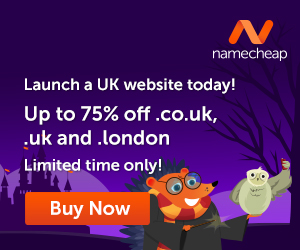 Consider Leaving Your Home
Being productive is the main goal here, but it might do you good to have a breather during your working day. If you're fairly sedentary, then a walk outside will do you the world of good. Perhaps your lunch hour can be used in the garden, or you can take a trip to the park.
Treat your work environment like you would in a typical work setting and remember that a change of scene usually helps to keep the mind more focused when you get back to work.
When You're Sick, Take The Time Off You Need
It's common among home workers to push on through and work through sickness. Freelancers often fall into the trap of trying to power through illnesses, so that they don't get behind.
Just because you can still sit in your pajamas as you might do on a sick day, doesn't mean that you should be doing that when you are sick when working from home. Take the time to get better and give your body a chance to get better.
Remember, using these tips for working from home should help you focus on the more important aspects of this chosen 'work method' decision.
---
Images courtesy of Pixabay, UnSplash and Pexels.
When you learn how to create your own blog you get to choose the things that you write about. You can also use the blog to make extra income.
Here is where I learned how to create my own blog and connect with people who helped me along the way.
Make Another Dream A Reality – Get Your FREE Hobby Makeover Guide TODAY – This is your motivation to make a new start in your life.