5 Offline Marketing Tools You Probably Haven't Considered
Yes, not everything needs to be done online, there are offline marketing tools that can also be a great asset for your business. After all, isn't that how it all started before the waves of technology took over? Read more in this contributed article.
If you look at your marketing budget, chances are that a lot of it is put into social media marketing and website maintenance. Most companies do the same and it's a good strategy because online marketing is an incredibly useful tool.
#Socialmediamarketing is important but it's not the only way to sell your #business.
But in the last decade, people have started to focus more on social media and often they neglect alternative forms of marketing. While online marketing is good and it's important that you invest a good amount of money in it, don't make the mistake of thinking that it's the only way to sell yourself.
Traditional, offline marketing techniques are still effective and you'll have more success if you diversify your marketing efforts and focus on the offline world as well as the online one. With that in mind, here are some great examples of offline marketing techniques that you probably never even thought of.
Branded Merchandise
Everybody knows the importance of branding in marketing. The best way to generate sales is to create a brand that people recognize and increase brand awareness. But a lot of people underestimate the old-fashioned ways of getting your brand out there.
You might think that branded merchandise like pens or hats or stickers is a bit tacky but studies show that it does actually work. It makes sense really, if you stick your logo on something that people are going to use every day, they'll come to recognize your brand.
Don't turn your nose up at this method, one of the tried and tested offline marketing tools, where you don't need to spend that much money on it really and the results are worth it.
Digital Signs
Catching people's attention is half the battle and that's a lot harder online than it is offline. People are constantly posting so you'll have to cut through the noise of thousands of other people to get yourself noticed.
But in the real world, it's a lot easier. Digital signs on your business is a great way to do it. They're eye-catching and you can use them to give information about deals and offers that you have.
The other major benefit is that you can program them so they display different messages at different times of the day so that you can tailor it to the needs of different sets of customers.
Inflatable Marketing
Inflatable marketing is a massively underrated tool that can really help you to increase brand awareness. You've probably seen inflatable advertising at events in the past. Companies often use the large inflatable archways at the entrance to large events like festivals.
You'll get foot traffic from thousands and thousands of people all day long at a big event so it's an incredibly way to reach a massive number of people without spending that much money at all. You can also put inflatables to good use in city centers where you'll get a lot of foot traffic as well.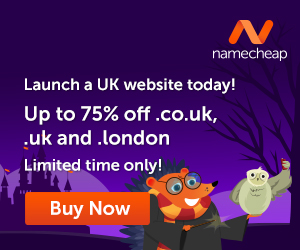 Guerilla Marketing
With so much competition out there right now, you need to do something fresh and new that catches people's attention and gets them talking. That's where guerrilla marketing is so effective.
If you haven't heard the term before, it basically just means getting out onto the street and taking your message direct to the public in an interesting and innovative way.
Things like flash mobs are a great example of this. Things like that which people will film on their phones and spread around on social media are amazing for your marketing efforts. You could also try some more traditional guerrilla marketing techniques like handing out free samples on the street. People respond well to a bit of face time with your company and, of course, everybody loves something for free.
Sponsoring Events
Sometimes, companies will do well with their marketing efforts for the most part but may struggle to connect with a specific group. Often, it might be because your marketing efforts just aren't sending the right message to that demographic but sometimes it's because you aren't reaching them at all.
For example, if you're trying to get more sales from the older generation, you're not going to do brilliantly if you're only using social media platforms to advertise. When you're struggling to market effectively to a specific group, sponsoring an event is one of the best ways to reach them.
Find an event that attracts a lot of people from that specific group that you're trying to target and see if you can partner with the event. It's a good way to hit all of those people in a short period.
Social media marketing is important but it's not the only way to sell your business. If you're going to be effective, you mustn't neglect these offline marketing tools as another marketing strategy.
Images courtesy of Pixabay and Pexels.
---
You can put your thoughts on paper but learning how to build your own blog is something different. If you have the right training it is not that difficult.
When you learn how to build your own blog you get to choose the things that you write about. You can also use the blog to make extra income. Here is where I learned how to build my own blog and connect with people who helped me along the way.
Click Here and see what it is all about!