5 Steps To The Retail Success Of Your Business!
One thing most, if not all business owners want is the retail success of their business. In order to get to that point, there are a few basis steps that any business needs to pay attention to.
In this contributed article, it looks at 5 steps to the retail success of your business that you might consider implementing as you start your journey to success.
Sweeping changes have affected the store-centric retail industry, as many customers have made the move online for their shopping needs. Thanks to today's digital devices, products can be bought quickly and easily at the click of a button.
If you're the owner of a retail store, there is cause for concern. How can you succeed when consumer trends have transitioned away from the local high street? It's not easy, but it is possible.
Here are our five steps to the retail success of your business.
Step 1: Provide A Store Worth Coming To
If your store is an interesting and attractive place to enter, then you are giving your customers the incentive to cross your threshold. Thinking of aesthetics, a little refurbishment may be in order, with a fresh lick of paint, engaging displays, and polished concrete floors.
Offer features that complement the shopping experience, with drink stations, toilet facilities, and comfortable seating. When your customer enjoys coming into your store, you are guaranteed more of their valued custom in the future.
Step 2: Offer The Personal Touch
From the moment your customer walks through the door, focus on customer service. A friendly welcome is a start, as is guidance should the customer need help choosing a product.
If you have regular customers, get to know their names, and use their name when you are interacting with them. It's about making the customer feel valued. Unlike online shopping, with automated chat-bots who can never achieve a real conversation, you can offer the personal touch when you assist your customer.
Step 3: Go Beyond The Store
You can't beat the online competition, but you can join them. You don't need to shut up your bricks and mortar store, but you can still carry out some of your business on the internet. Set up your own website and sell some of your products from there.
Contact your customers by email and social media and let them know about special offers and discounts. Offer product tutorials on YouTube, and give people a look into your store. Because your customers are online, you should be too.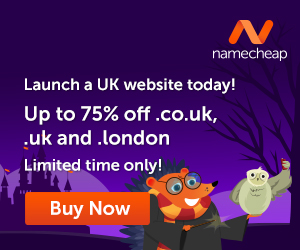 Step 4: Stay In Touch With Consumer Trends
You need to stay relevant, so research consumer trends to help you stay in line with what your customers want. As a starting point, these are some of the consumer trends in 2018, so it's in your best interest to consider them.
Then continue your research online, speak to other retailers, attend local business meetings, and survey your customers occasionally to hear about their wants and needs directly from the source. The retail world is changing so ensure you move with the times.
Step 5: Do Something Different
Playing it safe doesn't cut it anymore, as your store may become staid and boring. Sometimes, you need to step out of your comfort zone and do something your customer doesn't expect.
This might mean holding impromptu sales, organizing special events to be held at your store, or giving special discounts to regular customers.
You don't want to go overboard – you might scare away your customers – but doing something away from the norm is going to keep your customer's interest in your store.
Retail has become a cut-throat business, and many stores are closing because they have the lost the battle to survive in the changing face of the industry. To ensure the same doesn't happen to you, follow our advice, and you stand a better chance of staying open for much longer. We wish you every success.
Images courtesy of Pixabay and Pexels.
---
How would you like to learn how to post on a blog like this one?
You can put your thoughts on paper but learning how to build your own blog is something different. If you have the right training it is not that difficult.
When you learn how to build your own blog you get to choose the things that you write about. You can also use the blog to make extra income. Here is where I learned how to build my own blog and connect with people who helped me along the way.
Click Here and see what it is all about!