4 Offline Business Branding Strategies For Your Business![List]
Here are 4 offline business branding strategies that should help propel business in the direction that you need it to go – towards success – using an offline as well as an online presence!
The marketing world is so wrapped up in the digital sphere that offline marketing often gets neglected. When you are trying to build a brand for your business, it's likely that you put a lot of effort into building the perfect social media presence.
That is a very important part of your brand and a lot of businesses do very well because they perform well on social media. Social media is everywhere and you can't avoid it, which is why it's important that you have a strong online presence if you are going to build a solid brand.
However, what a lot of marketing teams forget is that the key to successful branding is a multi-platform approach that reaches people on a lot of different levels. If you are going to create a strong brand, you need widespread exposure offline as well as online.
It's this offline exposure that a lot of businesses are missing because they give all of their attention to the online world. It's also important to remember that there are still people out there that don't really go online and don't use social media.
The marketing world is so wrapped up in the #digital sphere that offline #marketing often gets neglected.
This is especially important if you are trying to market to the older generation. Unless you are using offline marketing techniques, you are missing a large section of your potential customer base. These are some of the best offline branding strategies that your business should be using.
Speaking At Events
Business events are a great place to network and meet potential business partners or new customers. But have you ever considered speaking at these events? If you haven't, you're missing a big marketing opportunity. When you speak at a business event, you have a big audience of people that are already interested in what you have to say.
They wouldn't be at the event in the first place if they weren't interested, so you have a lot of targeted leads right there. It's a very simple way to get a lot of brand exposure and reach people that are likely to have an interest in your product.
It's also a good way to strengthen your brand and position yourself as an industry leader. If you are chosen to speak at an event, it's likely that you are an authority in your industry, and people will recognize that.
Branded Merchandise
A lot of businesses think that branded merchandise is a bit outdated, but the truth is, it still works. Everybody loves something for free and if you put your logo on useful things, you will get a lot of brand exposure. This could easily be the simpliest way to get started with your business branding strategies.
Things like USB sticks, bottle openers, and key rings that get a lot of use are ideal. You should also consider car wraps for company vehicles because it's a very cost effective way to push your brand. Check out this vehicle wrap pricing guide to get an idea of what it will cost.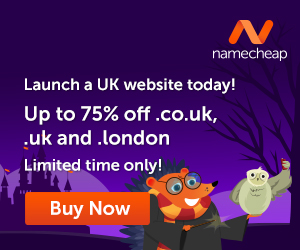 So many people will see the car every single day, so the return on investment you get from car wraps is massive. Don't make the mistake of thinking that branded merchandise is outdated, it's still an effective way to increase brand exposure.
Cold Calling
Cold calling is another one that is often neglected.
Instead, companies focus their efforts on email blasts or social media campaigns. But phone calls have a more personal touch that some customers prefer, especially the older generation.
Calls also give you a more immediate response than other online mediums, like email, and they're less likely to be ignored. However, you do need to make sure that you have a good cold calling strategy because people tend to find them frustrating.
You will get a good response if you have a solid reason for the call and you can offer the customer something of value, like a discount or a limited time offer of some kind. You also need to make sure that you are efficient with the call and it doesn't waste the customer's time.
Print Publications
Print publications are in decline and they don't get as many readers as they used to, so they're not always a sensible choice. However, they can be a good way to target your ads at a specific market segment, as long as you choose the publication wisely.
If you can find specialist publications that relate to your product, it's likely that the readers will have an interest in your business. In that case, you are likely to see a good return on your investment.
Online marketing is important, there's no way around that, but it hasn't replaced offline marketing. If you are going to build a strong brand, you need to focus on both and use some of these business branding strategies/techniques to build brand awareness offline.
---
Images courtesy of Pixabay and Pexels.
When you learn how to create your own blog you get to choose the things that you write about. You can also use the blog to make extra income.
Here is where I learned how to create my own blog and connect with people who helped me along the way.
Make Another Dream A Reality – Get Your FREE Hobby Makeover Guide TODAY – This is your motivation to make a new start in your life.