[List]How to Achieve Your Goals Effectively Today
If you want a life with more meaning and to feel as if you are achieving something, then you need to set life goals. Goals are a way to prevent you from straying into a life of unfulfillment and regret. Goals help you focus; they provide some stability in a world of choice and confusion. You can set goals on many aspects of your life, such as your health, career, hobbies, etc., and all need to be carefully chosen to help you in your life. So, to help you out, here are some ways you can achieve your goals:
Be Honest
If you want to achieve your goals, then you need to be honest about who you are. There is no point in picking a career that goes against all the straights and will expose all your weaknesses. So in order to pick the right career, then you need to look inwardly. Think about the things that you are good at, the things that come naturally to you. Then start deciding what matches these things. If you want to be successful, then working with your talents is a surefire way to get to where you want to be. This also means that you may need to think twice if you have the desire to do something against your talents. If you have the ambition to run a business, you may need to adapt your idea to match your talents or think again.
Make a Statement of Intent
Making a statement of intent may sound like it is difficult, but actually, it is very simple. All it requires you to do is write down your goal. By getting it out of your head and creating something tangible in the world, you are making it more real. Then once you have it written down, hang it somewhere where you will see it every day. By doing this, you will be getting your goal to seep into your subconscious. Once it is in there, you will start making decisions that are designed to get you where you want to go without really thinking about them.
Create the Path
When you first create a career goal or any other goal for that matter, it may seem really far out of reach. This is only because you have not created the steps to get there. Once you break the goal down, it will seem a lot more achievable. So, work backward from your goal to your present circumstances and work out what you need to do. You are probably going to need to get grades in certain subjects, then attend a university, and then some further training. Whether you want to be a doctor or work in life insurance sales you are going to need some kind of formal training. Other ways to get to where you are going are to do some voluntary work and get some fabulous references. Also, read as much as you can on your chosen career path. You cannot know too much.
---
Images courtesy of Pixabay, UnSplash, and Pexels.
Do you know that the more you use your brain, the better it is for you? AND, the more difficult it becomes to get 'old'? Yup, the brain is really a 'muscle', and the more you 'exercise' it, the better and stronger it becomes. With that said, let's see how we can make the brain better.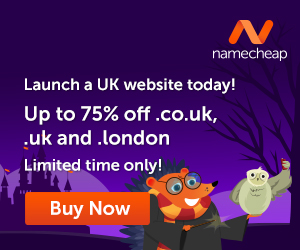 How about that second career? Ever thought about writing? Or even have someone write for you if you think this would be a better alternative. Well, how about creating your own website? Letting your voice be heard…without actually talking…but using words online. We all have a story within us…what's yours?
The time is NOW, step out into the world of possibilities…do something different and discover new horizons. It is not difficult and certainly easy when you know the way to do it.
Let me introduce you to Wealthy Affiliate, the place where I learned how to create a website and 'let my voice be known'. This is where I learned how to create my own blog and connect with people who helped me along the way.
Get your free hobby makeover guide I created to help you get started.
In it, I will tell you:
When you learn how to create your own blog, you get to choose the things that you write about. You can also use the blog to make extra income.
Make Another Dream A Reality – Get Your FREE Hobby Makeover Guide TODAY – It is your motivation to make a new start in your life…no matter where you are – geographic location is NEVER a problem either, especially when you live the laptop lifestyle.