[List]7 Areas Where Outsourcing May Be Beneficial For Businesses
For business owners, outsourcing can be an effective way to increase efficiency and streamline operations. When done correctly, it can also save a great deal of money in the long run. Here are some areas where outsourcing may be beneficial for businesses.
Photo by micheile dot com on Unsplash
Accounting and Finance
Accounting and finance functions are often complex and require specialized skills and knowledge. Outsourcing these tasks can ensure that financial data is accurately managed in compliance with applicable regulations so that companies maintain their fiscal responsibility. Additionally, outsourcing your payroll can reduce overhead costs by eliminating the need to hire dedicated staff or invest in expensive software solutions.
Marketing
As competition grows fiercer, businesses must focus on creating successful marketing strategies that target their customers effectively. Working with an experienced marketing agency can help ensure a business's marketing efforts are successful and cost-efficient. Outsourcing also allows businesses to have access to broader resources, such as experts in digital marketing and analytics.
IT Support
As technology advances, it is increasingly difficult for small businesses to keep up with the necessary hardware, software, and IT support services. By outsourcing these tasks, companies can benefit from having dedicated professionals who know how to troubleshoot technical problems quickly and efficiently. Additionally, outsourcing provides access to expertise in areas such as cybersecurity that may be beyond the scope of a company's internal staff or budget.
Human Resources
Managing human resource functions requires knowledge of labor laws and other regulations that can be time-consuming and expensive. By outsourcing these responsibilities to a professional HR service, businesses can save time and money while still ensuring compliance with applicable laws. Additionally, an outsourced HR provider can help ensure that companies are making the right hiring decisions and developing effective strategies for employee onboarding, training, and retention.
Customer Support
Customer support is essential for any business that wants to provide a good customer experience. Outsourcing customer support helps to ensure that customers receive prompt responses to their queries or complaints and that they have a positive interaction with the company. It also helps to reduce staffing costs by eliminating the need for in-house personnel dedicated solely to handling customer support tasks.
Sales
Companies can benefit from outsourcing sales tasks such as lead generation, customer acquisition, and account management. Outsourced sales professionals are experienced in identifying potential buyers, generating leads, and closing deals. This helps to maximize the return on investment by ensuring that companies are targeting the right prospects and making effective use of their resources.
Content Creation
Creating high-quality content is essential for businesses that want to stay competitive in today's digital landscape. Outsourcing content creation allows companies to access a wider range of expertise and benefit from the skills of experienced professionals who understand how to create engaging, SEO-friendly content that resonates with their target audience.
By outsourcing certain business processes, businesses can save time and money while still maintaining a high level of quality service. Therefore, it is essential for entrepreneurs to thoroughly research the options available before deciding which functions to outsource. Doing so will help ensure that businesses get the most value for their investments and achieve their desired objectives efficiently and cost-effectively.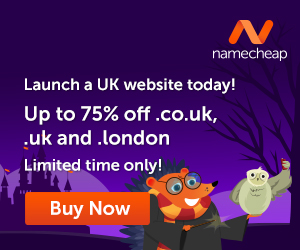 ---
Images courtesy of Pixabay, UnSplash, and Pexels.
Do you know that the more you use your brain, the better it is for you? AND, the more difficult it becomes to get 'old'? Yup, the brain is really a 'muscle', and the more you 'exercise' it, the better and stronger it becomes. With that said, let's see how we can make the brain better.
How about that second career? Ever thought about writing? Or even have someone write for you if you think this would be a better alternative. Well, how about creating your own website? Letting your voice be heard…without actually talking…but using words online. We all have a story within us…what's yours?
The time is NOW, step out into the world of possibilities…do something different and discover new horizons. It is not difficult and certainly easy when you know the way to do it.
Let me introduce you to Wealthy Affiliate, the place where I learned how to create a website and 'let my voice be known'. This is where I learned how to create my own blog and connect with people who helped me along the way.
Get your free hobby makeover guide I created to help you get started.
In it, I will tell you:
When you learn how to create your own blog, you get to choose the things that you write about. You can also use the blog to make extra income.
Make Another Dream A Reality – Get Your FREE Hobby Makeover Guide TODAY – It is your motivation to make a new start in your life…no matter where you are – geographic location is NEVER a problem either, especially when you live the laptop lifestyle.