Keep Your Business Running Just Like Clockwork![List]
Just like clockwork should not only be the cliche for running your business, but the way to go consistently. As a business owner, running any kind of business it's easy to end up feeling as though you're essentially spinning plates.
Every single time you pay attention to one for too long, all the others start to look like they're going to come crashing down. One of the most common reasons for this is that a lot of businesses simply aren't being run as efficiently as they could.
Instead, things are being done without really thinking and a lot of time, money, and effort is being wasted on a near-daily basis. But that's not the way things have to be.
Just like clockwork should not only be the cliche for running your business, but the way to go consistently.
Here are just a few things that you can do in order to make sure that your business is running just like clockwork.
Planning
If you want a more efficient, productive business without feeling like you're completely exhausting yourself then the first thing you need is to plan everything carefully. You likely already have a business plan but it's important to go beyond that.
For all the long term goals you have, you also need to think about the short term goals that lead towards it as well as the smaller steps that lead to those.
Planning everything from your years-long goals to the things that need to be achieved within the week means that you're far more likely to be able to stay focused and on schedule.
Communication
Of course, if you want your business to become more efficient then everyone has to be singing from the same hymn sheet. If they're not, everyone is just going to end up going in different directions and things are just going to fall apart.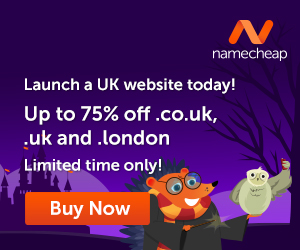 That's why clear communication is absolutely essential in your business. You need to be sure that your employees know exactly what you need from them as well as being able to communicate with each other and back to you. Without clear communication, your business simply cannot succeed.
Equipment
There's no doubt that we live in a world dominated by technology and that's no different for your business. Luckily, technology can make your life a lot easier. But you also need to be ready to deal with things when they go wrong. Having plans for technical problems is incredibly important.
Otherwise, your business could come to a grinding halt. Companies like Midwest Data Center are fantastic because they can offer maintenance and repairs on your IT equipment. Not only that but it generally takes place outside of office hours so your work is never disrupted.
Of course, making your business more efficient is always going to be great for the business itself but it can also have an incredibly positive impact on you and your employees.
The truth is that when a business isn't functioning properly it can end up making you feel very stressed. Burnout and exhaustion are incredibly serious problems and far too often people ignore them because they assume that they're just part and parcel of the experience of running a business.
That's not the way things have to be and making your business more efficient can make your life so much easier. So, I hope these points will be helpful to you as you do your utmost best to see that your business runs just like clockwork!


---
When you learn how to create your own blog you get to choose the things that you write about. You can also use the blog to make extra income. Here is where I learned how to create my own blog and connect with people who helped me along the way.
Make Another Dream A Reality – Get Your FREE Hobby Makeover Guide TODAY – This is your motivation to make a new start in your life.