Prepping Your Business For The Summer[Tips]
Prepping your business for any season is always a great idea – let's talk summer! With the sunshine rearing, it's beautiful head, prepping your business for the summer heat is definitely needed.
You want to keep your employees happy, and if you own a restaurant or bar, you also want to keep your customers happy. So here's how you can prepare your business for the summer.
Crank Up The Air Con
The best way of solving a tired office or disgruntled customers is by making sure that the place they're in is well ventilated. Frustration and a lack of work will only emerge if it's hot and sweaty. You want employees or guests to step into an area that's cool and will immediately bring their body temperature back down to normal.
Too hot and you start to lose patience! So crank up the air conditioning unit to constant, and if you don't have air conditioning already, then it's probably worth getting some form of system in place, even if it's something as cheap as ceiling fans.
Provide Shading For Outdoor Spaces
Any outdoor spacing will need shade, and this will be particularly important with any restaurants, cafes or bars that have outdoor seating or standing space. Not everyone will enjoy eating or drinking in direct sunlight for hours, so give your customers the chance to get a bit of shade with an awning installation.
These are great for easily winding up and down when needed and can also provide shelter in case there's a sudden burst of rainfall to break up the humidity. They look very stylish fixed onto the side of the building and can always be crafted with a color that matches the rest of your brand's colours. That way it doesn't stick out like a sore thumb!
Keep Water In Constant, Cool Supply
Hydration is key over the summer holidays, and that should also be something that's made important within the workplace. Water should be in constant, cool supply and if you haven't got them already then water coolers are a great way of keeping your staff hydrated.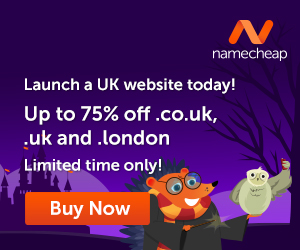 You also want to make sure you have a similar set up if you own anywhere that sells food and drink. Even if you can provide tap water, make sure to stock up on ice to keep that water chilled. Warm water is never going to impress customers so make sure this doesn't become a problem.
Offer Perks For Staff
Everyone wants to achieve a better balance when it comes to work and life. So as a gift from you to your staff, if you can, it might be a good idea to offer your staff perks. This might be a half day every Friday or would probably go down well just as good if it were every two weeks.
Or perhaps you could treat your staff to some free drinks at the end of the week. Stock up on some refreshments both alcoholic and non-alcoholic and use it as an opportunity for staff to build relationships.
Follow these tips when it comes to prepping your business, and you'll have happy customers and happy staff all summer long.


---
When you learn how to create your own blog you get to choose the things that you write about. You can also use the blog to make extra income. Here is where I learned how to create my own blog and connect with people who helped me along the way.
Make Another Dream A Reality – Get Your FREE Hobby Makeover Guide TODAY – This is your motivation to make a new start in your life.