The Most Damaging Cyber Threats To Your Business
Unfortunately, cyber threats to your business are a reality for all businesses. A significant part of doing business in the 21st century is using IT. Unfortunately, while it makes something much faster, and easier there are also many threats associated with conducting your business in this way. The bad news is that they are ever-evolving and to keep your business as secure as possible you need to stay abreast of the most dangerous threats and the information below can help you to do this.
Smartphones
You may think that smartphones are one of the best things to ever happen to your business. After all, they allow all your employees to stay in contact with you and with clients even when they are on the road.
However, smartphones also pose a significant risk to cyber security in two ways. The first is that it's easy for smartphone users to connect to unsecured networks like free wifi, and this can lead to eavesdropping on confidential communications.
Secondly, Smartphones are also vulnerable to mobile malware which is harmful software designed to cause damage to devices on which it is used. In the worst-case scenario, such malware can even spread to your company's network when users connect their mobile devices and could cause massive disruptions.
Cloud Hacking
One of the biggest developments in business IT is the Cloud – remote online storage for everything from files to software. Unfortunately along with the many advantages of using the Cloud, there are some issues with security that need to be addressed.
In particular, Cloud hacking or jacking as it is also sometimes known is a situation where a malicious party gains access to your business's data storage. The main problem here is that by accessing your Cloud, such a party can wreak all sorts of havoc including changing important information, spying, and even passing your employees and tricking them into harmful actions.
Another major problem that Cloud hacking can cause is breaching the personal data of your customers. Something that can be very bad news for your company's PR.
The good news is that experts in data protection services can help you with such a data breach. Acting to stem the flow of leaking information and helping to prevent a similar situation from occurring in the future.
Deepfakes
Terrifyingly like something out of dystopian science fiction, deepfakes are sadly a reality that could negatively impact your business. Deepfakes are identities manipulated from real media such as photos or recordings to make it seem as if the person involved is doing or saying something damaging.
Of course, concerning the security of your business, Deep fakes could present a real problem as they could easily be used to fool employees and customers into a variety of scams.
Ransomware Attacks
Ransomware is used to hold organizations to ransom, and if they don't pay their data and systems or are blocked or destroyed, something that can cost them huge amounts of money.
Many businesses and organizations have already suffered at the hands of ransomware, in the future, this cyber threat will only become more dangerous. This is because more sophisticated ransomware is available on the dark web and this poses a major threat to all businesses that operate online.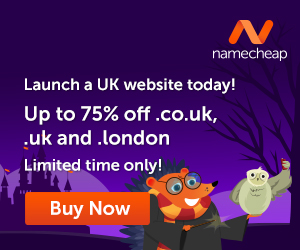 ---
Images courtesy of Pixabay, UnSplash, and Pexels.
Do you know that the more you use your brain, the better it is for you? AND, the more difficult it becomes to get 'old'? Yup, the brain is really a 'muscle', and the more you 'exercise' it, the better and stronger it becomes. With that said, let's see how we can make the brain better.
How about that second career? Ever thought about writing? Or even have someone write for you if you think this would be a better alternative? Well, how about creating your own website? Letting your voice be heard…without actually talking…but using words online. We all have a story within us…what's yours?
The time is NOW, step out into the world of possibilities…do something different and discover new horizons. It is not difficult and certainly easy when you know the way to do it.
Let me introduce you to Wealthy Affiliate, the place where I learned how to create a website and 'let my voice be known'. This is where I learned how to create my own blog and connect with people who helped me along the way.
Get your free hobby makeover guide I created to help you get started.

In it, I will tell you:
When you learn how to create your own blog, you get to choose the things that you write about. You can also use the blog to make extra income.
Make Another Dream A Reality – Get Your FREE Hobby Makeover Guide TODAY – It is your motivation to make a new start in your life…no matter where you are – geographic location is NEVER a problem either, especially when you live the laptop lifestyle.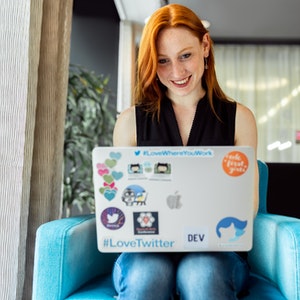 Photo by ThisIsEngineering from Pexels