Employee Safety Topics For Your Business!
Employee safety topics are a necessity when it comes to any business – whether big or small. You can't be 'too careful' and this is not only in the physical sense but on all accounts! Let's see how this contributed article has decided to discuss the subject of employee safety.
Bring Your A Game – Keeping Employees Safe
When you start your business, you will always have a lot to think about. Will your company be profitable, is your business idea strong enough and will you get through the first year. But do you ever stop and consider the responsibility that you have for your employees?
It's true that these days, employer responsibility is somewhat diminished. You might be running your business from home as an independent entrepreneur. If that's the case, then you might just be able to avoid the cost and the concerns that come with protecting your employees.
But if you choose to hire even a single person to work for you, these responsibilities do become significant. Let's think about what this means and make sure you understand where your responsibilities start and end.
From Day One

Let's consider the very first steps that you take when you begin to run your business.
You might look into your business property and where you will essentially set up shop. This could be an office, a factory or an actual commercial store. You might be buying an existing building or you could be creating it from the ground up.
In either case, you have a duty to ensure that it is structurally sound and safe to use. To do that, It's important to invest in the services of a company like Cochran. They can make sure that any maintenance or construction you complete on a property that you're going to be using is kept at the right quality level.
It's going to save you headaches down the road. Do you know what would happen if someone was injured because it turned out your business property was unsafe? The consequences for your business would be dire.
Of course, this isn't the only issue that you can have on day one. Day one or even day zero is also the point where you will look into hiring a team and that's important because it's here that things can start to get messy legally. This is why it is important to consider employee safety topics at all costs.
As a business owner, it's your duty to ensure that you are conducting hiring in a way that is fair without bias. What does this mean? Well, if you decide to hire someone, it better be because they are the right person for the job.
In other words, you can't hire someone because they look like you or for another personal reason. While that sounds straightforward there is such a thing as subconscious bias. You could favor someone as a potential employee without even realizing it and still be on the wrong side legally.
There are two ways to avoid this type of issue on day one. The first is to make sure that you are not the one completing the hiring process. Instead, make sure that you are using an HR team or even a professional recruiter.
By doing this, you gain another advantage. You will get the best candidates for the job and strengthen your business team. The other option is to draw up a hiring practice that was created with the help of a legal advisor. While you may want to avoid these services that are likely going to be expensive, it could save you a lot in the long run.
Day To Day Operations

Before we get into the type of issues that you can find when running your company and trying to protect your employees, we need to think about why this matters. This is all about premises liability. Premises liability dictates that if anyone is injured on your property then you will be held accountable. Bear in mind that ignorance is not an excuse so if you didn't know about the issue, you could still be found liable.
You should also understand that this isn't just physical injuries. Emotional issues could also cause a legal problem in your company. But let's start with the physical problems.
Even an office can be dangerous if it is not properly maintained. So, it needs to be kept clean, well maintained and free of potential hazards. If you want to make sure that your business property isn't riddled with hazards, you should hire a health and safety officer. Their role in your company will be to check your business on a regular basis for any hazards that could present an issue.
Remember, even slipping on a wet patch of floor or tripping over a wire could cause a nasty injury. In other words, you don't need to work in a heavy equipment industry for this to be an issue.
But, you also need to think about the potential for emotional issues in your office. That could be anything from office bullying to harassment or even just stress. You might think that if an employee is overly stressed then they are just not cut out for the job, but that's not true at all.
In fact, it's fair to say that if an employee is stressed it's your responsibility to find out why and whether you way you run your office is causing it. If it is, then things need to change quickly.
Again, an HR team can help here and provide you with the updates and information you need about whether your employees are at the very least, healthy. These days, this process can be quick and painless with online questionnaires and other useful automated processes that cut all the nonsense out of the proceedings.
However, as well as this, you should make sure that there's an open door policy alive and well in your business. In other words, make sure that if there is a problem with your company that the staff has someone to talk to. If they have nowhere to turn, they are far more likely to go and knock on the door of a lawyer.
Healthy Should Equal Happy
Don't forget that when we say healthy we're not just talking about a physical state though that certainly does play a part. You should make sure that there is nothing that is impacting your workers physically. This could be a problem like RSI.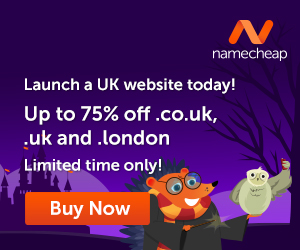 RSI is caused by workers operating in conditions that cause pain in their upper limbs. It's easy to avoid this. Providing chairs with good back support and ensuring that employees to do have a work environment that helps them avoid issues such as back and arm pain.
It shouldn't stop there though. You should be doing as much as possible to keep your employees happy. One option? Introduce a reward scheme and we're not talking about payment or bonuses.
Instead, think more in terms of something fun that you'd find in schools. The equivalent of a golden moment that will inject fun into proceedings. This will encourage positive interactions between employees and help avoid nasty office politics.
Aside from this, you should work to encourage interaction outside the office as well. Don't forget, employees are going to be spending about thirty percent of their life at work with you and their colleagues. As such, you want to do as much as you can to make sure it is enjoyable for them and they feel connected to the people around them.
To do that, you have to take things out of the office. Fun days, weekends away and weekends, where they can bring their family, will all help create this type of feeling. It will also encourage worker loyalty and that is once again going to help you avoid those potentially heavy lawsuits.
Avoiding Office Issues Completely
Can it be done?
Really, the only way is to run a solopreneur business model. In cases like this, there will only be one full-time employee in your business – you. That doesn't mean that there won't be anyone connected to your company though. You could have freelancers, mobile workers and basically anyone who is employed without a permanent contract.
Be aware though that as soon as you invite these people to come work for you on a property you own or rent you could encounter the same issue. Any physical or emotional issues and you'll run the risk of a lawsuit.
As such, you can really only escape that worry if you run a company from home, using only mobile workers and other companies to support your business.
Even then, it's possible to get on the wrong side of a harassment claim. A tip would be to make sure you're careful about what you send by email or direct message. Both of these ways could be considered a form of harassment.
The best way to avoid this? Follow the golden rule: if you wouldn't say it in public, don't say it online.
A lot of people wonder whether premises liability can be dodged if you rent a property. The thought process here is that then the landlord is legally accountable…right? Wrong, they'll use contracts to pass that accountability onto you when you become a tenant.
The main lesson is simple. Keep things happy and healthy with your employees and make sure you take your responsibility for them seriously. Yes, employee safety topics are important for any business, especially in our work climate in this age.
Images courtesy of Pixabay and Pexels.
---
How would you like to learn how to post on a blog like this one?
You can put your thoughts on paper but learning how to build your own blog is something different. If you have the right training it is not that difficult.
When you learn how to build your own blog you get to choose the things that you write about. You can also use the blog to make extra income. Here is where I learned how to build my own blog and connect with people who helped me along the way.
Click Here and see what it is all about!