A Better You Means A Better Business!
Yes, a better you means a better business! It is not only about the creation of the business and following the business plan. Without you being at your best, you can indirectly compromise the health of your business.
Let's see how this contributed article can help you to be the best that you can be for your business.
How To Get Better At Business Outside of The Workplace
If you want to get better at business, you can't just do it during work hours and expect things to improve quickly. You need to take the time outside of the workplace to get better at whatever it is you want to do. Here are some pointers that will help you – you might be surprised at some of the suggestions!
Spend Time With People You Want To Be Like
If you're spending time with people who don't have dreams or ambitions of their own and who always seem to have something negative to say about other people, then you're doing it wrong. It's a sad fact that you may need to distance yourself from some of the people you've been closest to if their personalities and attitudes don't help you to grow.
The fact is, you become like the people you spend the most time around. Think of the 5 people you spend the most time with: would you be happy to be like them? If not, you need to make a new circle full of positive, inspirational people who encourage you to grow and want to grow themselves. It'll make all the difference to your attitude and progress.
Work On Improving Yourself Every Day
You can't just work towards your goals a couple of times a week. You need to work on improving yourself every day so that you can get to where you want to be. Improving yourself is a long, tough road.
It may mean changing your mindset completely, taking private dance lessons so you can improve the service you're providing to other people, working with a mentor/coach, or something else entirely. It's all down to your profession and how you want to help people, but you need to be so serious about improving that you spend time doing it every day.
Read Books
There are a ton of books based on business and improving your skills in general that you can read. If you've never been a big reader, now's the time to become one! Reading books like The Miracle Morning, Think And Grow Rich, and pretty much anything by Tim Ferris will help you to become better at what you're doing in the workplace.
Meditate
Meditation will help you to clear your mind, gain clarity on numerous situations in your life, become more creative, and even improve your physical health. The benefits of meditation are vast, and luckily, more and more people are beginning to wake up to it.
Exercise And Eat Right
Exercising regularly and fueling your body with healthy, colorful food will help you to become a more confident, vibrant, healthy, productive person. Not only will you notice benefits in your physical health and everyday life, but in your work life, too, and a better business attitude.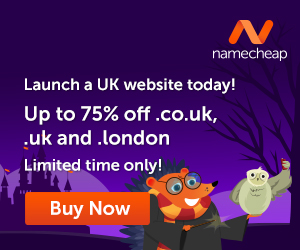 Get Plenty Of Sleep

Sleep is so important, and people just aren't getting enough of it. If you really want to get better at business, making sure you're giving your body the rest it needs will help you to avoid brain fog!
So, remember, you are as good as your business. You have to remember that it is a combination recipe – a healthy you will mean a healthy perception of life and the things you need to so to ensure it. One step that you can include in the growth of your business is to ensure that a better you means a better business!
Much success.
Images courtesy of Pixabay and Pexels.
---
How would you like to learn how to post on a blog like this one?
You can put your thoughts on paper but learning how to build your own blog is something different. If you have the right training it is not that difficult.
When you learn how to build your own blog you get to choose the things that you write about. You can also use the blog to make extra income. Here is where I learned how to build my own blog and connect with people who helped me along the way.
Click Here and see what it is all about!