FatJoe

– Who Or What Is This?
Have you ever heard about FatJoe publishing? I am not talking about the lyrics to a song or the husband of the 'fat lady singing that last song'. FatJoe actually exists. Let's take a closer look.
Have you ever heard about #FatJoe_publishing? I am not talking about the lyrics to a song or the husband of the 'fat lady singing that last song'.
What Is FatJoe?
FatJoe Publishing is one of the largest and well-known outsourced Link Building and Content Services provider worldwide. It has more than 1,000 clients in its client database.
They provide link building and content creation services to SEO agencies as well as marketing brands so that they will be better able to create as well as improve on successful campaigns for their clients.
Fun Facts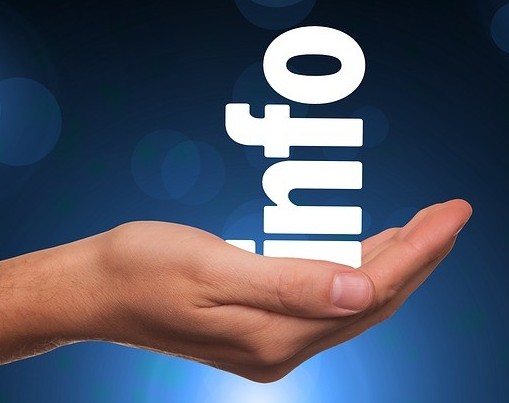 Here are some interesting fun facts about FatJoe publishing:
Founded in 2012

Trusted by 1,000+ Agencies in 12 Countries
Secure more than 5,000 link placements every month

White Labeled and Scalable Designed for SEO Agencies

Unrivaled Customer Support 90%+ Inquiries Answered within a few hours
Services Offered
Here is a list of services offered by FatJoe and you need to keep in mind the fact that each client will have their needs customized in the most efficient way to get the results that they need:
Blogger Outreach – natural om-content links on 100% real blogs.
Content Writing – quick, quality content customized according to your needs.
Local Citations – 100% manual location citation submissions.
Press Releases – publish company press releases to 350+media outlets.
Infographic Promo – your infographic shared and published by bloggers.
Media Placements (BETA) – a way to acquire links & mentions from sites with DA50+ ( Forbes, Huffington Post, Life Hack, and Entrepreneur).
Commendable Efforts
What endears FatJoe to me as well, is their charitable donations. They give back to the community and this should be commended. Here are a few of the organization that benefit from the kindness of this company:
Cancer Research for Kids & Teens

Promise Dreams

Carcinoid Foundation

RSPCA

Help For Heroes

Guide Dogs For The Blind

Coeliac UK

Mind

The Children's Trust

Unicef

Four Paws
Each charitable organization was chosen by one of the team members on staff. It shows their dedication and collective effort to help give make the world we live in, a better place indeed.
So, as you can see, FatJoe has a lot to offer in more ways than one. Here are a few more reasons to stand up and take notice of this great company:
Designed for Agencies – they provide services for agencies, publishes, and independent consultants in more than 6 countries.
100% White Label – the services created are designed to be resold, hassle-free and scalable, something agencies live.
Absolutely No Contracts – you are not 'locked-in' and can control your order as needed, and in the volume you need.
Place Orders in Seconds – Orders can be made easily and quickly. You only need to create a FREE account and start your order from an easy-to-follow dashboard.
Fast Turnarounds – FatJoe prides itself on the fast turnarounds and quick lead times – without compromising quality.
Unrivaled Customer Support – Simply stellar when it comes to customer service. 75% of email inquiries are handled and responded to within 1 hour and there is always the possibility for a chat via Telephone.
Comprehensive Reports – The dashboard is user-friendly and you will have can access to full reports on the link building services offered which include relevant metrics and any content created is delivered in widely supported easy to access formats.
100% Confidentiality – FatJoe operates a strict 100% confidentiality promise with all clients and its covered under the terms. All of your information and your client's is 100% confidential and secure.
You can check out the official website here: FatJoe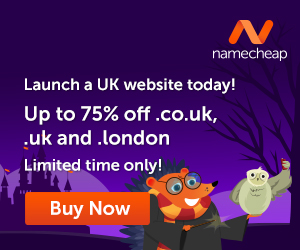 Well, there you have it in a nutshell. I think that FatJoe is indeed an exceptional company and one that anyone will feel comfortable and safe once they have signed 'on the dotted line' – whether it is online or offline.
Testimonials
Take a closer look at the official website for FatJoe using my link and feel free to enjoy my bonuses for allowing me to present this company.
One more reason to take a look at FatJoe services as well as the potential earning capacity – the affiliate program.
The Affiliate Program
FatJoe has a remarkable and industry-leading affiliate program that it would be silly not to join and become a member. They give anyone the opportunity to:
Earn 10% commission for LIFETIME on any sign up. It is a fact that FatJoe clients stay at least 12 months which in turn gives you a great earning potential.

Earn some extra income passively
I hope you found this information useful and please be sure to leave your feedback as your time and efforts permit.
Images courtesy of FatJoe and Pixabay.
---
You can put your thoughts on paper but learning how to build your own blog is something different. If you have the right training it is not that difficult.
When you learn how to build your own blog you get to choose the things that you write about. You can also use the blog to make extra income. Here is where I learned how to build my own blog and connect with people who helped me along the way.
Click Here and see what it is all about!