[List]FREE Tools to Improve Your Business Today!
Image sourced from Pexels. CC0 License
There is an old saying: It takes money to make money. Although this is partly true, once you get started, there are a lot of free tools and resources at your disposal that can help your business grow. These free resources may also lead you to utilize services you didn't know existed before. Here are some free ways you can improve your business.
Free Websites
There are a lot of sites out there where you can build a website for free. The more popular website building pages cost a monthly fee for you to maintain your site that can add up to around $200 per year. A free site is just that: free. You can bring customers to your business and it won't cost you anything.
Free Consultations
A lot of prominent businesses that can help your business like law and marketing offer free consultations where you can get necessary information without taking money out of your budget. Marketing firms like the Toni Marino Marketing Agency are super successful and will sit with you and give you insight on what you can do. You will be impressed enough that you may want to put hiring an agency in your budget.
Free Graphic Design
Your logo and your branding are tops on your list. Graphic designers can be costly and you may not have it in your budget right away to hire one. What you can do in the meantime is to go to a free logo creation site. You can punch in all the information the generator needs to create a logo that you can use that will draw attention. Soon, you will be able to hire your own designer who will really knock it out of the park.
Free Blogging
If you are a savvy enough writer who has a good enough grip on how SEO works, you can create blogs and articles for free and start showing up in organic search results. This will help you get your name and brand out there while providing expert advice and opinions about your industry. This will make you look like the professional that you are, and you can build trust with an audience for the low rate of free.
Google My Business
Google My Business is free. You can create an online profile with all the pertinent information regarding your business. Potential customers will have access to your business' name, location, hours of operation, website, and products. You will show up on Google Maps so people searching your industry in your area will be able to find you. You can update your information if it changes, and you will have a better chance of showing up in search results on the first page. For a small fee, you will be guaranteed the top spots in search results.
It's amazing how many free resources are available, and if you take advantage of them, you can build yourself up enough to be able to afford to pay for these services and become even more successful.
---
Images courtesy of Pixabay, UnSplash, and Pexels.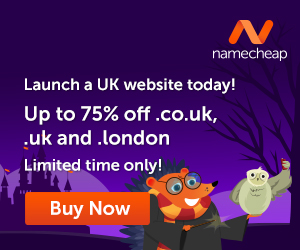 Do you know that the more you use your brain, the better it is for you? AND, the more difficult it becomes to get 'old'? Yup, the brain is really a 'muscle', and the more you 'exercise' it, the better and stronger it becomes. With that said, let's see how we can make the brain better.
How about that second career? Ever thought about writing? Or even have someone write for you if you think this would be a better alternative? Well, how about creating your own website? Letting your voice be heard…without actually talking…but using words online. We all have a story within us…what's yours?
The time is NOW, step out into the world of possibilities…do something different and discover new horizons. It is not difficult and certainly easy when you know the way to do it.
Let me introduce you to Wealthy Affiliate, the place where I learned how to create a website and 'let my voice be known'. This is where I learned how to create my own blog and connect with people who helped me along the way.
Get your free hobby makeover guide I created to help you get started.
In it, I will tell you:
When you learn how to create your own blog, you get to choose the things that you write about. You can also use the blog to make extra income.
Make Another Dream A Reality – Get Your FREE Hobby Makeover Guide TODAY – It is your motivation to make a new start in your life…no matter where you are – geographic location is NEVER a problem either, especially when you live the laptop lifestyle.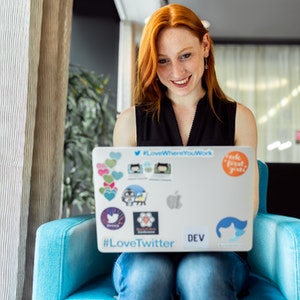 Photo by ThisIsEngineering from Pexels