Mortgage Default Options And Tips On How to Avoid It!
Yes, as a homeowner, mortgage default options might be a subject for discussion. When it comes to life goals, owning a home is on a lot of people's list. After all, it offers a sense of physical and financial security.
You don't have to pay rent and ownership means better privacy. Your purchase may also be an investment. Residential property and land appreciate over time, especially if you make improvements to your home. However, not everyone can afford to buy a house.
According to PayScale, the average yearly salary in Singapore is around 53,000 SGD. Meanwhile, the average cost of a home in the country is about 2,080,533 SGD. This means that even if the everyday worker somehow saves all their money for a whole year, they still won't have enough to afford a house.
This is where home loans come in. A home loan, also known as a mortgage, is money that you borrow from lenders to buy a house. You pay back what you borrowed through a scheduled set of payments. These fees may also come with interest. If you would like some more information about mortgages and financial property investments, then simon conn might just be the turning point in your research journey.
You can get a mortgage in different ways:
Bank loans — Commercial banks like Citigroup offer a wide variety of loans, including mortgages. They offer competitive interest rates and may provide special offers and discounts to customers that they've transacted with before. If you're going with this option, work with a bank that you have a savings, checking, or even investment account.
Mortgage lenders — These companies specialize in providing mortgages. Their regulations aren't as strict, unlike banks, so they can close out loans faster. They also offer more loan options depending on your budget and preferences. Their business may be working with other mortgage services, which they'll turn you over to once you close out a deal. The lenders are responsible for selling your products, whereas servicers manage your mortgage and are in charge of sending your bills.
Developer mortgage — Some developers also offer mortgage plans themselves. This is great if you want the convenience of dealing with a single company for most of your home buying needs. However, their requirements may be as strict, if not, stricter than what banks provide. The interest may be higher than what you'd find from lenders and banks, too. This is because they don't work with other firms to handle your loan. They take all the risk. If you end up being late or delinquent when it comes to your payments, they'll at least have the high interest you paid to cushion their losses.
What is Mortgage Default and How to Avoid It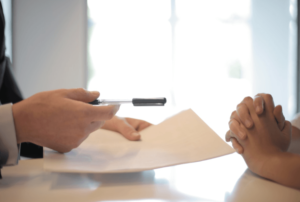 When you fail to pay for your mortgage fees on the agreed-upon date, your loan will default. When this happens, your lender may accelerate your debt. This means you have to pay the rest of your outstanding balance.
If you're unable to do this, your home will go into foreclosure, which means your lender will take full control of your property. They usually sell it right away or make improvements before a sale. Either way, you lose the home you've been working to pay for years.
Here's how to avoid defaulting on your mortgage – mortgage default options:
Ask for Forbearance — If you feel like you're going to miss your next payment, ask your lender for forbearance. This involves reducing or suspending your mortgage payments for a time. You'll resume making payments with additional partial fees after that time frame. This is a viable option if you're in between jobs and can't make enough money for loan payments for a while.
Modify Your Plan — You can also cooperate with your loan provider to modify your payment terms so that it's easier for you to pay. You can do this by reducing your interest rate but extending the term of your loan. If the circumstances are right, you can also get some amount forgiven. You could also get a debt consolidation plan in Singapore, which combines all of your existing loans, into one single payment scheme with lower interest rates. This is a good choice if you've been behind on mortgages or churning through credit cards.
Get a Reinstatement — If you're having a tough time keeping up with your loan, ask for reinstatement. This involves paying your past-due amount and late fees by a date that you and your loan servicer agree to. This is also a good choice if you're unemployed. However, you'll need to find a job and get the cash you need quickly to pay before or on your due date.
Owning a home is one of the best ways to secure your and your family's future. However, the average person may find it difficult, if not impossible, to buy a house in full. Your only choice is to get a mortgage. Know your mortgage default options and choose well…just in case of unexpected times.
---
Images courtesy of Pixabay, UnSplash, and Pexels.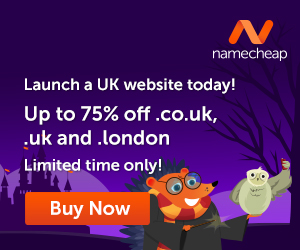 Do you know that the more you use your brain, the better it is for you? AND, the more difficult it becomes to get 'old'? Yup, the brain is really a 'muscle', and the more you 'exercise' it, the better and stronger it becomes. With that said, let's see how we can make the brain better.
How about that second career? Ever thought about writing? Or even have someone write for you if you think this would be a better alternative? Well, how about creating your own website? Letting your voice be heard…without actually talking…but using words online. We all have a story within us…what's yours?
The time is NOW, step out into the world of possibilities…do something different and
discover new horizons. It is not difficult and certainly easy when you know the way to do it.
Let me introduce you to Wealthy Affiliate, the place where I learned how to create a website and 'let my voice be known'. This is where I learned how to create my own blog and connect with people who helped me along the way.
Get your free hobby makeover guide I created to help you get started.
In it, I will tell you:
When you learn how to create your own blog, you get to choose the things that you write about. You can also use the blog to make extra income.
Make Another Dream A Reality – Get Your FREE Hobby Makeover Guide TODAY – It is your motivation to make a new start in your life…no matter where you are – geographic location is NEVER a problem either, especially when you live the laptop lifestyle.