I am sure you may have heard of Grammarly however, we are going to be looking more in depth about what is grammarly premium and how it can help your content writing. Grammarly Premium is the upgraded version of the FREE Grammarly software.
Have you heard the term – Grammarly Checker? Well, in simple words, it is an online grammar checker for the English language created by a company called Grammarly and this software program is considered a great resource tool by bloggers and online businesses whose mainstay is writing that perfect post!
Let's take a closer look.
THE GRAMMARLY REVIEW
Name: GRAMMARLY
Website: grammarly.com
Price: 7 days FREE premium package
Monthly Plan: $37.95   $29.95
Quarterly Plan: $24.98  $19.98 – Billed as one payment $59.95
Annual Plan: $14.58   $11.66 – Billed as one payment $139.95
Owners: Alex Shevchenko and Max Lytvyn
Overall Rank: 4 out of 5
GRAMMARLY Overview
This is an English-based software grammar checker which auto-checks and corrects your English. It does this by underlining all the issues in your post/article/blog/mail in various colors to signify various degrees of grammatical structure/spelling.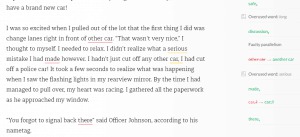 The critical issues are shown in red, and the advanced issues are in yellow. Red is for free starter membership which you can use forever, and yellow is for those who have premium.
It is not only for the non-native English speaker but for native speakers who need a little confidence built into their written word.
Pros:
FREE 7-day membership with the option at the end to go yearly

easy to install

more than 250 premium checks on sentence structure and writing styles. Get suggestions for more use of the English vocabulary.

it is offered directly within Microsoft Office – resulting in concise and professional emails being sent from Outlook (PC only)

delivers relevant corrections for your writing issue – customized checks on student essays, professional emails, personal blogs as well as 30 more document types.

24/7 customer call-back and email support.

no hassle, money-back guarantee
Cons:
it is not mobile user-friendly

it does not like ordinary speech patterns

it can sometimes reek havoc with the tabulating function in your post
Who Is GRAMMARLY For?
This grammar software can be used by anyone – the novice writer, the fully-fledged blogger or the experienced journalist and the non-native English speaker. It will help anyone who wants to 'star the show' on his feature post/article/professional letter.
How To Sign-up For GRAMMARLY
It is quite easy. Once you go to their official website or click on one of the links here, you will be taken to a page which asks some basic questions and then creates a profile for you. It also has a Google Chrome button, which you can add easily to your bookmark tab.
Tools & Training
There is a guideline once you are signed up for Grammarly. It is an easy walk through via a slide show to get you acquainted with the site.
Support
The support being offered with the product is 24/7. There is also a fairly active blog as well.
Price
Grammarly is free and remains free until you decide to upgrade. Once you upgrade, you will lose the initial 7 FREE days of premium service; but of course, you will be fully premium, so no problem. There is a promotion going on, see the snapshot below.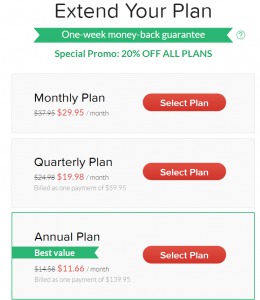 ---
My Final Opinion On What Is GRAMMARLY Premium?
I am now testing the FREE Grammarly software. So far, so good. The color-coded document analysis of my grammar is somewhat 'cool'.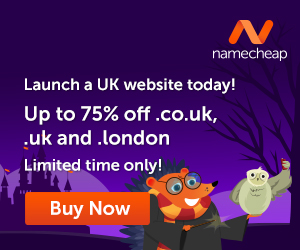 I find the colors vibrant [the fun part] and f
rom a literary standpoint – extremely helpful – and I am a native English speaker. Give it a try! You have nothing to lose and a better grasp of the English language to boot!
GRAMMARLY At A Glance…
Name: GRAMMARLY
Website: grammarly.com
Owners: Alex Shevchenko and Max Lytvyn
Price:  7 days FREE premium package
Monthly Plan: $37.95   $29.95
Quarterly Plan $24.98  $19.98 – Billed as one payment $59.95
Annual Plan     $14.58   $11.66 – Billed as one payment $139.95
Overall Rank: 4 out of 5
VERDICT: LEGIT/NOT LEGIT
I welcome your feedback on What Is Grammarly Premium – And How It Can Help Your Business. Please leave a comment below and let me hear your thoughts!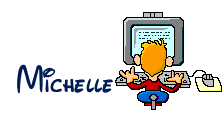 ---
How would you like to learn how to post on a blog like this one?
You can put your thoughts on paper but learning how to build your own blog is something different. If you have the right training it is not that difficult.
When you learn how to build your own blog you get to choose the things that you write about. You can also use the blog to make extra income. Here is where I learned how to build my own blog and connect with people who helped me along the way.
Click Here and see what it is all about!