My AdMob Machine Review
I guess you have heard the internet world talking about this one…and if you haven't then this review should definitely get you up to speed – mobile speed! Let's take a look at the AdMob Machine Review and see if this could be something that can be an arsenal in your toolkit.
Name: AdMob Machine
Website: admobmachine.com
Price: USD$9.00 with options to upgrade
Owners: Andy Firth & Anirudh Kumar Bavra
Overall Rank: 90 out of 100
What Is It?
Simply put – it is a product that will enable you to create your own mobile phone app and use it as another income stream. Here are some stats to encourage you about the use of mobile apps in our society today.
And, without even knowing the stats, I am sure that you can attest to the FACT that almost everyone you see has a mobile phone and is almost always distracted by doing something on that mobile phone.
Here is a snippet –'Figures show that back in 2016  mobile apps generated a revenue of $88 billion dollars and this is forecast to rise to a staggering $189 Billion by 2020, so even if you were to get only a tiny cut of this revenue, there is some serious money to be made.'
NOW this got my attention! How about you?
Click HERE to tweet the launching of this product.
Who Is It For
Well, it is for anyone:
who wants to branch out and do something different

any newbie who wants to get their feet wet in the internet world

any veteran who wants to add to their repertoire of skills
I say  – go for it…you can create the dream you seek and do so on your terms!
What Is Being Offered
The package being offered:
Basic purchase of  PDF files full of information to get you started.
Upgrade option of videos for those of us who would rather 'watch a video' vs reading a PDF file of information.
Upgrade option to purchase a list of keyword niches to expand your horizon in marketing to a select audience.
Upgrade option to purchase the Done-For-You Service package which includes everything you will need to get started in a turn-key operation – the best niche for your app, the website that your app will be based on, and the Android app APK file that you will need to get rolling.
Upgrade option to purchase the entire course and resell rights to market it for yourself (and keep the income) as well as 12 Bonus products that have been successfully promoted before like: 10K Blueprint, Digital Marketing Life, Beat Info Overload, Evergreen Internet Profits, Complete IM Strategy, Healthy Eating Guide, Reverse Aging, Mindful Mediation Mastery, Planning For Success, Vegan Warrior, Self Discipline Mastery, Power Mindset Mastery.
The Good
Well, as with everything in life, you need information to make an informed decision about any or most things that you are interested in. Here are a few points which will help to make that decision-making process easier. The points I found good:
the basic price for the PDF files is more than worth the information provided

reading is simple and easy to digest

the creators of the products are veterans in their respective fields and have a commendable reputation behind them

the refund policy is seamless

as a pre-launch product, you are the first one to experience this product and the pricing is affordable

the upgrades or up-sells are practical and indeed very useful

THE POSSIBILITY TO MAKE ADDITIONAL INCOME IS

TOTALLY FREE

using this system
The Bad
In all honesty, I have not seen anything 'scary' about this product. I am just going through it and so far, so good. The only thing that I do not like and this is just me, I am not a big fan of up-sells or OTO's – one time offers – and there are a few for this product.
The up-sells are great and I believe worth the investment in your business and in your marketing skills. So, truth be said, it really isn't a 'bad thing'; it just depends on your budget.
Training & Tools
The training and tools for this product are great. I find the PDF and videos simple and easy to follow.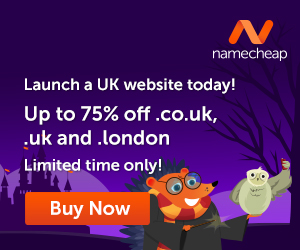 Support
There is email support available for the product.
Pricing
The basic product of PDF files cost USD$9.00. The videos for the visual-learning individual is USD$17.00. The website and membership option is USD$14.00 per month. The Done-For-You Service is USD$67.00. The eBook and Video option is USD$97.00.
I find this product and the prices affordable, however, you need to be honest with yourself when it comes to your budget.
AND more importantly, once you have bought the product, you need to follow through with the implementation of it and start your journey towards your own success.
My Final Thoughts On The AdMob Machine Review
I am going through this product and not yet in a position to say how much it has helped me to generate in income, but I will update this review as time allows.
What I will say is this – it is very affordable and worth the investment in yourself and your business ESPECIALLY in light of the fact that MOBILE APPS are the 'new black' in our world today.
Try it out and be sure to leave me your feedback about the AdMob Machine Review. Much success.
Images courtesy of Pixabay and Pexels.
---
How would you like to learn how to post on a blog like this one?
You can put your thoughts on paper but learning how to build your own blog is something different. If you have the right training it is not that difficult.
When you learn how to build your own blog you get to choose the things that you write about. You can also use the blog to make extra income. Here is where I learned how to build my own blog and connect with people who helped me along the way.
Click Here and see what it is all about!