My Easy Tweaks Review

Creator – Paulo Cifuentes
Price – $27
My Rating – 4 out 5 stars
Product Description
Well, in very simple terms – Paulo Cifuentes' Easy Tweaks is an eBook CHOCKFUL of great information to put it as its author says – 'to detox your business' and to share his quote:'A DETOX if you will – to remove certain wealth-blocking habits and procedures that stand in the way of generating more income.'
Easy Tweaks is a 49-page eBook which shares nine awesome tips for any business-minded individual who needs to always keep his/her business in the game.
In my opinion (as I was granted a review access), this was what I found:
VERY easy to read

Extremely motivational

Facts supported by external sources 

Personal experiences given
It is a great informational tool to help anyone in ANY business – online or offline. You just need to customize and add the various 'tweaks' to further enhance your business.
Who Is This Product For
This eBook is for the seasoned veteran or the budget-minded newbie. It will shed new light on old tools and inspire as well as encourage anyone to 'stay the course' and possibly look into the advantage of changing it up a bit…and who knows, increase your profit margin?
Share My Review
What Is In The Product
Aaah, this is easy to answer – TONS of useful information that will help you 'detox' your business and 'breathe new life into  it'…as long as you take the necessary action steps.
It will not happen without your intervention – this is the bottom line.
The 49-page eBook is like a 'road map to health' for your business. It is easy to read – you can read it in one sitting…without getting up…and of course, you will always have it to refer to at your own convenience.
You can call it the 'detox cheat sheet'!
What I like About The Product

THE PRICE ===>$27<===a small investment in yourself, forfeit a cup of specialty coffee and a donut for one week!

Easy Language – any layman can understand

Action incentive – no special skills or experience needed…just the desire to make your business better than it is

ALL suggestions or tweaks are 'doable'

Paulo uses external sources/references to further show proof of the viability of the tweaks

EXTREMELY motivational especially from a 'business mindset' point of view
What I Don't Like About The Product

Nothing – it is a MUST- HAVE investment for yourself and your business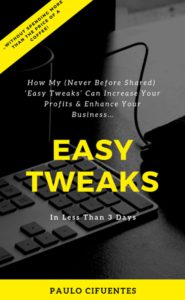 Upgrades Available
Secret Hack
Cost: $97
In this upgrade, Paulo introduces his brand-new five module course that removes low income, overwhelm, indecision, lack of clarity and ideas…and reveals a BONUS secret hack that will boost your business to the next level of profit!
I would definitely be encouraged to get some more 'hands-on experience' at my fingertips.
Holistic Profit
Cost: $97
In this 'in-the-trenches' multi-module success training course, Paulo will deliver yet MORE value on how to take your business to four or five figures a month – even if you haven't started anything yet!
What's not to like about this guy? He wants to share valuable information with you to help see you succeed.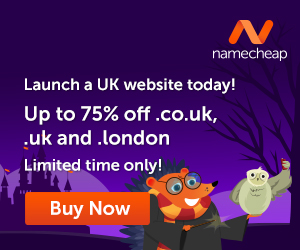 Secret Income Newsletter
Cost: $9/Month membership
With this premium membership for such a reasonable price each month – you will recieve a no-fluff newsletter with clever & PROVEN strategies and case studies from actual people making actual money (figures included) with their online businesses.
This is a 'no-brainer' – it is like having a monthly 'online mentor' at your disposal.
My Final Thoughts On Paulo Cifuentes' Easy Tweaks Tool
Well, putting all thoughts aside – this is a great tool that you should have in your arsenal of handy tools. It is definitely a 'plus' in my books.
Of course, like so many other tools that we might have to improve our business, it is NO GOOD, if the information presented is not used…and used consistently.
As the Mark Twain once said –
'I never let my schooling get in the way of my education'.
Getting what you 'think' should work and then not 'using' it to achieve the desired outcome is a total waste of time and money. How will you make a difference?
Much success.
When you learn how to create your own blog you get to choose the things that you write about. You can also use the blog to make extra income. Here is where I learned how to create my own blog and connect with people who helped me along the way.
Make Another Dream A Reality – Get Your FREE Hobby Makeover Guide TODAY – This is your motivation to make a new start in your life.

Thanks for taking the time to share my thoughts!
All the best.
Michelle