My TrafficWave Review 2018 – Your Answer To Email Marketing
Now, traffic helps to get your business noticed and this is a fact. What TrafficWave does for your business, is to get and help you manage the traffic that your business gets. Let's take a closer look at my trafficwave review 2018 your answer to email marketing!
Lets' see the benefits of using a program such as TrafficWave whose base is in email marketing.
What Is TrafficWave?
Name: Traffic Wave
Price: 30-day free membership $0 Join Here
Upgrade: Unlimited Email Marketing, $17.95/month
CEO: Brian Rooney
Overall Rank: 98 out of 100
Who Wins: Newbies, Experts, & ANYONE who wants to BOOST their business!!
Of course, being a business online, one thing that your business needs is TRAFFIC!!
How Can It Help Your Business?
TrafficWave was created by Brian Rooney. It is an autoresponder which makes it easy for anyone to build, manage and benefit from the email marketing lists that your business has created. This happens when someone visits your website, like what you have to offer in terms of a solution to their problem, and then decides to subscribe to your email marketing list.
Benefits Of Having An Autoresponder
Here are a few good reasons:
it helps you to stay in touch with your customers, prospects, members (especially for those of us who run a membership website).
you have unlimited lists – your monthly subscription rate never goes up, no matter how many subscribers you have on your lists.
the data you choose to collect (name, email address, target bio, etc) can be dictated by you – as much or as little.
schedule broadcasts easily – you can schedule or instantly broadcast to your subscriber or a group of subscribers.
track your open rates – it will help you see how many of your messages are being opened.
track your click-throughs – it helps you to track the effectiveness of your marketing campaigns. You get to adjust accordingly.
create opt-in forms for your website – it is easy to integrate autoresponder subscription forms by simply copying codes from your back office or even customizing the way they look.
use TrafficWave opt-in templates to help you get started.
unlimited customer support – there are help videos (YouTube) or a support database called Wiki Page Documentation to help you start looking until support replies to your email.
opening your account is easy and will take you very little time – no downloads or complicated installation processes.
Email Marketing Is Dead
Yes, this is a bold statement, but is it true?
No, it is not. Statistics have shown that people will open an email first before doing anything else. The TRICK is to make sure that your email is worth being opened. Never lose sight of the reason for your business:
you have seen a problem
you have the solution
you provide value to your customer
A lot of businesses lose sight of their original purpose and this can slow or derail their business. Of course, as long as you are providing VALUE to your customer, they will ALWAYS trust and come back.
This is where your email marketing will shine a thousand times over. Of course, you also need to remember, no spamming is allowed. You deliver your message or/and solution and you allow your customer to make their choice.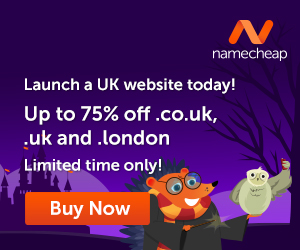 What I Like About TrafficWave
I use TrafficWave for my business and the reasons are as listed above. My firsthand experience:
they have a great customer support team.
the information database is exceptional.
they help you to promote your business (especially using their Facebook Page as a bonus).
they help you to build your email list (statistics show that it takes a person seven times to look at any product or service before they make a decision. Email marketing is the best way to take advantage of this fact).
there is an affiliate membership where you can get to a Matrix level position where your TrafficWave membership can pay for itself, or if you choose, you can make an income from it. Of course, why not make an income from a service which also helps to promote your business? It will only help more.
TrafficWave Pricing Comparison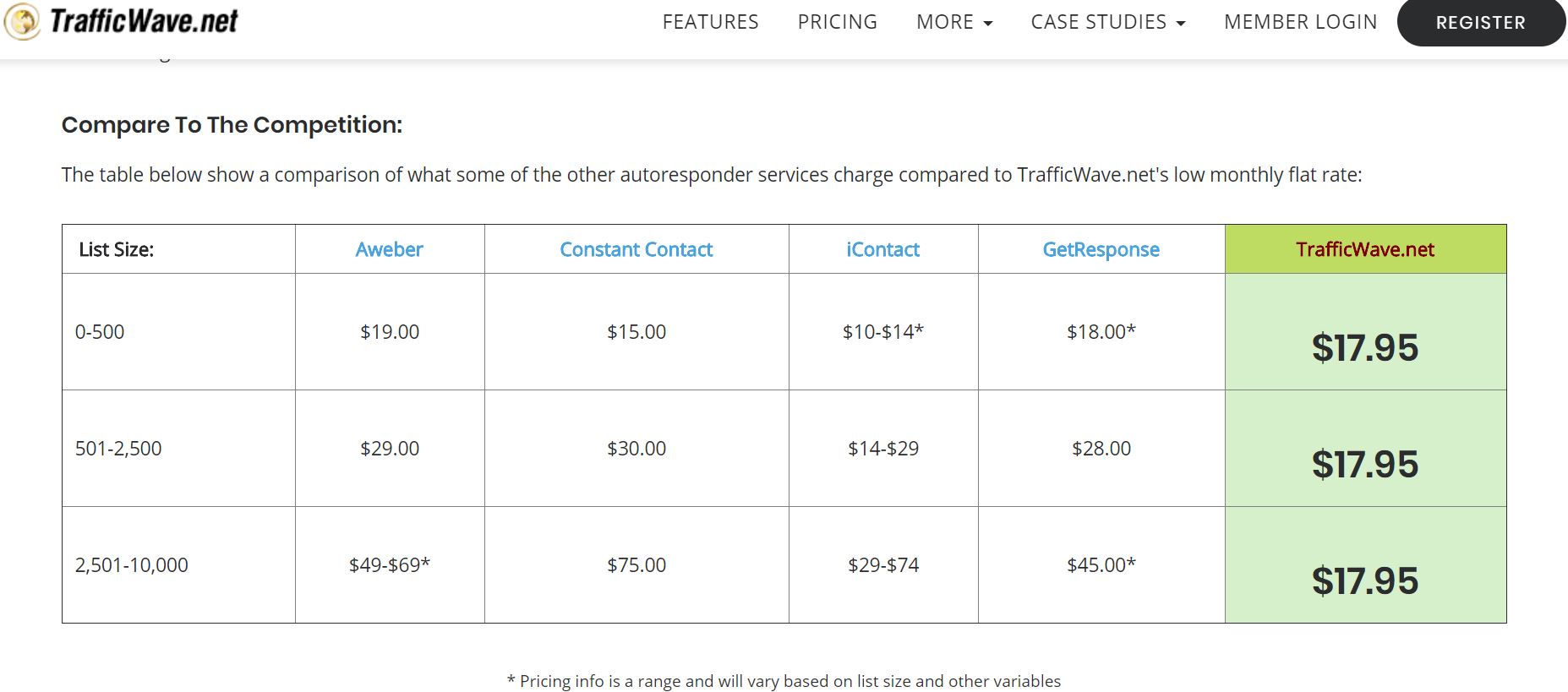 How To Get Started With TrafficWave
Getting started TrafficWave is easy. Simply CLICK HERE. It will take you to the sign-up page and then it is still easy to take you from step A to step B.

BONUS
Of course, here is the best part, you can try out TrafficWave for 30-days FREE!!
My Final Thoughts On My TrafficWave Review 2018
In my opinion, anything that you can do to improve your business is worth having. Every investment in your business is a starting point on the road to success. You have to believe in yourself and your business as an investment. And of course, having the right and the best tools to make this happen is ALWAYS a great start.
I would recommend that you give TrafficWave a try, after all, a 30-day FREE trial is definitely an easy investment. I do believe that my trafficwave review 2018 should help propel your business in a great direction – success on your terms!
All the best.
Images courtesy of Pixabay and TrafficWave.
---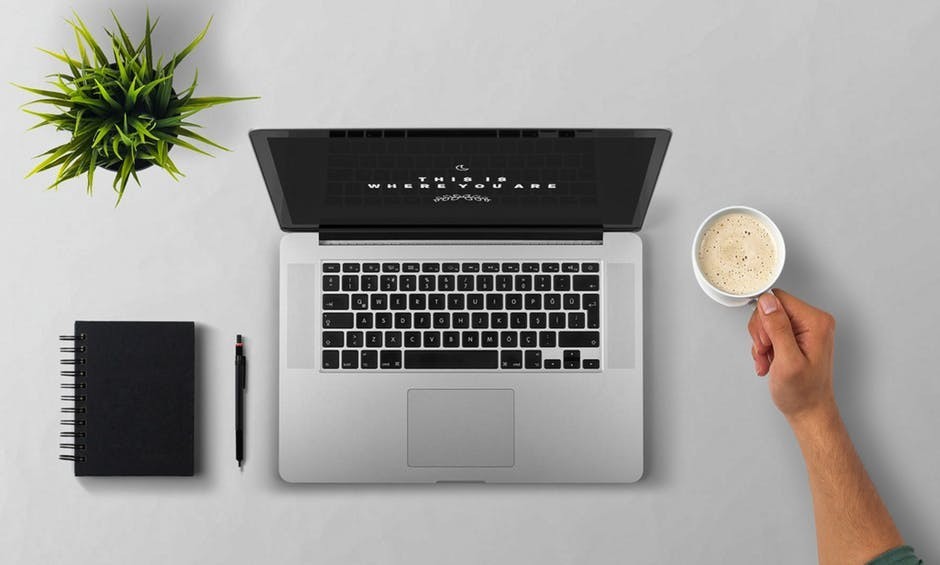 How would you like to unleash your creativity by creating a post like this one?
It really is very easy as long as you have the right tools. Creating your own blog gives you the opportunity to reach people with similar interests and communicate in a language that they understand.
You can even use your blog to make extra income.
Here is where I learned how to create my own blog and connect with people who helped me along the way.
Click Here and see what it is all about!