[List]5 Ways Your Office Can Make a Good First Impression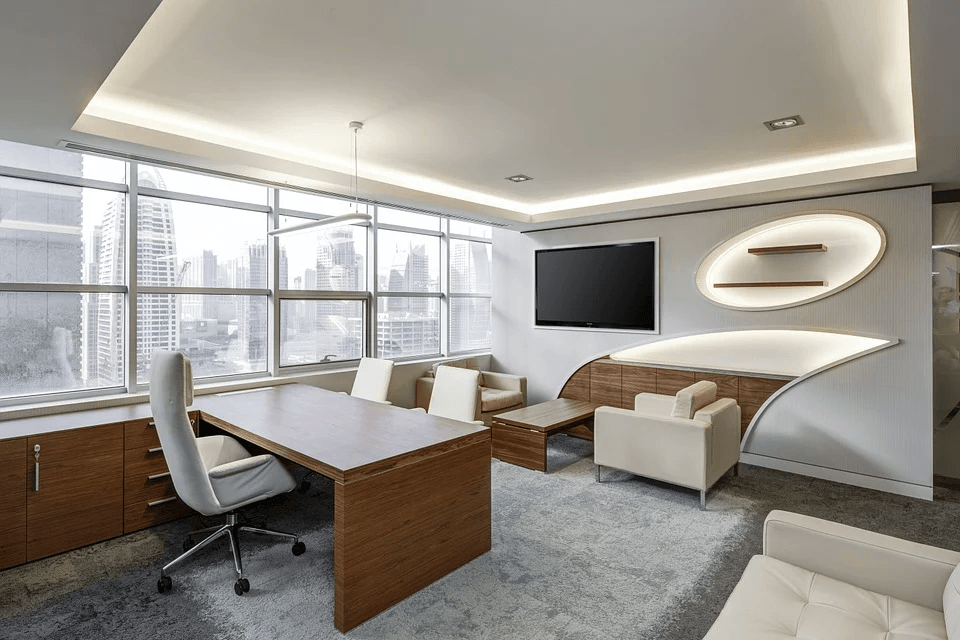 What impression do people get when they visit your office for the first time? As cliche as it sounds – office first impression is a good thing! If potential clients are coming in for a meeting, you want them to view your company as professional, organized, and forward-thinking. Whereas when you are interviewing applicants to join your team, you should be displaying your company culture and demonstrating a positive work environment.
You might be wondering how it's possible to give these complicated impressions from aesthetics alone, but it only takes a few design features to paint your company in a positive light. To help you transform your workspace, here are five ways to create a strong first impression with your office.
Spruce up your reception area
It's not polite to keep your guests waiting, but if they turn up super early or you're dealing with an unexpected problem, they might have to sit in reception for a little while. This is the first part of your office they will see, so it's important to invest in it to create the right impression. Comfortable seating is a necessity.
If a potential client has to wait for ten minutes in an uncomfortable chair that hurts their back, they will instantly feel negatively about your company. It's worth spending extra for some cozy armchairs and sofas where your guests can recline in peace while they wait. Keep the reception area tidy, and fresh-smelling, and adorn it with artwork and plants for a calming atmosphere.
Keep guests entertained
You don't want visitors to get bored while they wait, so it's nice to provide some reading material in the waiting area. Opt for industry-relevant magazines over glossy fashion and gossip ones, as this makes you look more serious and professional.
You could even use this opportunity to promote your business by setting out a portfolio of your previous case studies or relevant publications in which your business features. Another way to present your business as modern and future-thinking is to put up screens displaying business TV, such as the service provided by loop.tv. This way you can keep your most punctual guests entertained until you are ready to greet them.
Serve quality refreshments
It's a standard practice to offer your business guests a hot drink, and nine times out of ten they will take you up on it. But we've all been to meetings that served terrible coffee or tepid tea, and it's always a memorable experience for the wrong reason. Making an effort to provide good quality refreshments shows that your company pays attention to the finer details.
It's worth investing in a quality coffee machine, as this is a lot more convenient than brewing it manually, and will also make your caffeine-loving employees very happy. You can take this a lot further by making even more of an effort to keep guests from going hungry. Consider providing cakes, sandwiches, or other quality refreshments.
Keep your office tidy
A messy office makes you look disorganized and incompetent. You need to ensure your workspace is neat and tidy, not only when important guests are visiting, but all the time. If a potential client or employee sees dirty mugs piled up in the sink and papers scattered on the floor, they will run a mile.
If you and your team can establish good habits, everyone benefits. Make an effort to keep desks clear, and invest in some smart storage solutions to ensure all clutter is filed conveniently out of sight. If you have particular employees who are notoriously messy, you should have a private word with them and explain the business benefits of a tidy office.
And above all, don't neglect the toilets. You may have cleaners who come in once a week but that shouldn't stop you from donning rubber gloves and getting on your knees to ensure optimal hygiene.
Go open-plan
Many modern businesses are adopting an open-plan format, in which there are no private offices or cubicles to separate workers. Instead, it promotes communication and collaboration through shared workspaces, hot-desking, and breakout areas. The idea is that it allows for ideas to be easily brainstormed and shared, and ensures there are no islands of knowledge within the team.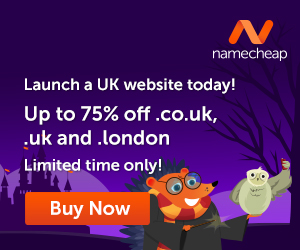 Of course, if employees need to knuckle down and concentrate on an important task in silence, you can have quiet areas, but it's important to promote a social, collaborative environment too. This will be attractive to younger, modern recruits while showing potential clients that you are a forward-thinking business.
What other office design tips have we missed? Let us know in the comments!
---
Images courtesy of Pixabay, UnSplash, and Pexels.
Do you know that the more you use your brain, the better it is for you? AND, the more difficult it becomes to get 'old'? Yup, the brain is really a 'muscle', and the more you 'exercise' it, the better and stronger it becomes. With that said, let's see how we can make the brain better.
How about that second career? Ever thought about writing? Or even have someone write for you if you think this would be a better alternative? Well, how about creating your own website? Letting your voice be heard…without actually talking…but using words online. We all have a story within us…what's yours?
The time is NOW, step out into the world of possibilities…do something different and discover new horizons. It is not difficult and certainly easy when you know the way to do it.
Let me introduce you to Wealthy Affiliate, the place where I learned how to create a website and 'let my voice be known'. This is where I learned how to create my own blog and connect with people who helped me along the way.
Get your free hobby makeover guide I created to help you get started.
In it, I will tell you:
When you learn how to create your own blog, you get to choose the things that you write about. You can also use the blog to make extra income.
Make Another Dream A Reality – Get Your FREE Hobby Makeover Guide TODAY – It is your motivation to make a new start in your life…no matter where you are – geographic location is NEVER a problem either, especially when you live the laptop lifestyle.