ShortPixel Review
Name: ShortPixel
Website: shortpixel.com
Price:

FREE sign-up

; plans available
Owners: Simon Dudu
Overall Rank: 4.5 out of 5
ShortPixel, Product Overview
Short Pixel was created by Simon Dudu for the main purpose of improving website performance by reducing the size of images used on the website. This product uses Compression Technology. This means that images, no matter how they are generated – camera, a design application, portable telephones,  are not usually optimized for size. With the compression technology,  the images can be reduced as much as 90% and still not lose their original appearance.
The Good:
Optimizes the images on  your site to help with faster loading, even on hand-held devices
Compresses JPG, PNG, GIF (still or animated)images and PDF documents -multi-format support
There is no file size limit
There is the option to convert any JPEG, PNG or GIF (including animated ones) to WebP.
Optimizes thumbnails and feature images
Works well with both https and https websites
It can be used on multiple websites or on a multisite with a single API Key
40 days optimization report with all image details and overall statistics
It is compatible with WPML and WPML Media plugins
It skips already optimized images
There is a backup for your images as a precaution so that images can be restored at any time
Absolute data privacy
The Bad:
The bulk optimizer could be a bit more efficient. It takes a long time to process and I had to refresh a few times before it finished the process.
Who is ShortPixel For?
This product is for any website owner who wants to optimize the performance of their website,especially when it concerns images and select pdf files.
ShortPixel Tools & Training
Easy to use. No training required.
ShortPixel Support
There is regular and priority support being offered with this product. There is also a blog.
SHORTPIXEL Price
ShortPixel offers 5 plans:
 FREE Plan – 100 images/month $0.00
Short Plan – 5,000 credits/month $4.99
Large Plan – 12,000 credits/month (includes 2.000 credits FREE) $9.99
XXL Plan – 55,000 credits/month (includes 25,000 credits FREE) $29.99
Yearly Plan -10,000 credits/month for a year (includes 70,000 credits FREE) $49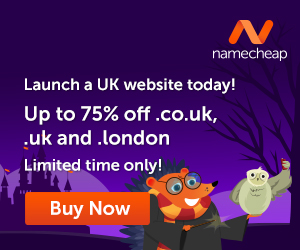 They also offer ONE-TIME  Payment Plans ( where you get access to a larger image quota):
One-time 10k – 10,000 credits $9.99
One-time 30k – 30,000 credits (includes 10,000 credits FREE) $19.99
One-time 50k – 50,000 credits (includes 20,000 credits FREE) $29.99
One-time 170k – 170,000 credits $99.00
Now all these plans come with:
Support (regular for the FREE plan and priority for the paid plans)
No file size limit
One API key for multiple sites
Lossless and Lossy Optimization
Batch Automation
WordPress plugin
It is also noted that the company can customize your larger compression needs by further offering enterprise plans.
My Final Opinion of ShortPixel
I love using this product. It is a great image optimization tool. It allows you to produce the best images for your website without sacrificing quality and user experience. It is also very easy to use. I think that using ShortPixel will undoubtedly increase your website performance (loading factor), will help generate and increase traffic (loading factor a BIG plus) and of course, make your images stand out above the rest!
SO, to sum it all up – ShortPixel makes the internet user very happy when it comes to:
less bandwidth usage
quick backups
better search ranking
superfast websites
image quality
powerful algorithms
batch image optimization
WordPress plugin
ShortPixel at a Glance…
Name: ShortPixel
Website: shortpixel.com
Owners: Simon Dudu
Price:
FREE

plan and paid plans available
Overall Rank: 4.5 out of 5

VERDICT: LEGIT/NOT LEGIT