[List]4 Ways To Become A Happier And Healthier Person Today!
The goal of becoming a happier and healthier person is possible, and you don't have to live wishing your life was different any longer. There are actions you can take that will help you to reduce your stress and lift your spirits.
Change takes time, so be patient with yourself as you adopt new habits and challenge yourself to live a healthier lifestyle. Stick with these suggestions, and in no time you'll be on your way to enhancing your life and never looking back as a happier & healthier person.
The goal of becoming a happier and healthier person is possible...
People will gravitate toward you, and you'll be better at dealing with the unknown when you're in control and making choices that will benefit your well-being.
1. Find Ways to Relax
One suggestion for becoming a happier and healthier person is to find ways to relax and slow your mind. Reduce your stress and anxiety, and you'll be on your way to more joyful days ahead.
For example, you'll be able to sleep better if you have a calming bedtime routine instead of playing on your electronics. For example, consider getting lost in an interesting book or visiting pennydellpuzzles.com so you can color in the evening hours.
Allow yourself to be creative and rest as you experiment with different colors and designs.
2. Commit to Self-Care & Daily Exercise
Another way to become a happier and healthier person is to commit to self-care, including daily exercise. Put fitness first, and you'll not only be toning your body but will find yourself in a better mood most days. One idea is to take up running and challenge yourself to go further distances in the future.
Find ways to motivate yourself to continue to work out even though you're a busy mom so you can stay on track with your fitness goals. It would help if you also cooked meals for yourself at home and made more time for doing activities that you love.
3. Focus on the Positives
Your mindset has a lot to do with your being able to stay healthy and be happy. Focus on the positives by reading inspirational information and quotes and staying away from negative and pessimistic people.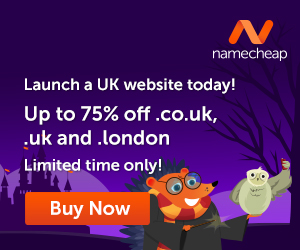 Try your best to see the bright side of a situation and the good that can come from challenges you have to face.
Good mental health will get you a long way and help you to stay well and not succumb to people or circumstances that try to drag you down. It may help you to keep a gratitude journal so that you can frequently review all the blessings in your life.
4. Embrace Setbacks
The reality is that no one is perfect, and you're going to stumble and fall once in a while. Instead of getting down on yourself, focus on what you can learn from your mistakes so you can approach a similar situation differently in the future.
You'll be a much happier and healthier person when you're kind to yourself and embrace setbacks as a chance to do better in the future.
While feeling like a failure can be hard, these slowdowns and obstacles may open new doors for you that you never thought possible and lead you down a more rewarding path.
---
Images courtesy of Pixabay, UnSplash and Pexels.
When you learn how to create your own blog you get to choose the things that you write about. You can also use the blog to make extra income.
Here is where I learned how to create my own blog and connect with people who helped me along the way.
Make Another Dream A Reality – Get Your FREE Hobby Makeover Guide TODAY – This is your motivation to make a new start in your life.