[List]DIY Digital Marketing Top Tips: The Dos & Don'ts
For those attempting their own digital marketing, here are a few digital marketing top tips and important dos and don'ts. Doing your own digital marketing can save you a lot of money, but you should be wary of taking certain tasks yourself without the right expertise. 
Do consider building your own website
Paying a web designer to build a site for you can guarantee something professional and unique. However, if you're only running a small business, you may be able to easily get away with a DIY website using a site building tool like WordPress or Squarespace.
Both platforms allow you to build websites cheaply without coding knowledge – you can simply rely on templates and drag-and-drop features. Labinator's comparison can give you a better idea of the pros and cons of each. It helps to have a good visual eye and patience if you are building you own site.
Don't try to build your own app
App design on the other hand is something that is better left to the pros. While there are no-code platforms out there that can allow you to build your own app, they tend to be pretty rudimental.
The most effective apps are those that feel exciting and fresh, so consider hiring an app development company if you plan to build an app.
Do try your own social media marketing
Social media is free to use and can often benefit from a personal touch.  I find this one of the digital marketing top tips, a very encouraging one for one's confidence building. As well as keeping existing customers up to date with company news, you can use it to attract new customers by promoting posts on Facebook or using hashtags on Twitter and Instagram.
Make sure to also have fun with social media – facts, polls and humor can help to engage people and could generate more customers. Outsourcing social media advertising generally isn't needed if you're a small company.
Don't attempt your own SEO
Search engine optimization (SEO) can result in higher rankings on search engines like Google and Bing. It's not something that you can easily attempt yourself – there's a technical side to SEO beyond simply using keywords.
Off-page SEO is also something that you can't physically do without outsourcing help. If you want to successfully boost your rankings, always use an SEO company.
Don't fake your own reviews
A lot of modern consumers rely on online reviews to determine whether they should trust a company or not. If you've got negative reviews or no reviews, try to resist faking your own positive reviews. Not only are you lying to your customers and yourself, but you could also be breaking the law.
If it's discovered that you faked your own reviews, it could have serious repercussions such as getting sued, as well as a tarnished reputation that no amount of positive reviews can repair.
Do find ways to encourage positive reviews
While you shouldn't write your own positive reviews, you can find ways of encouraging others to write positive reviews. Whenever you serve a happy customer, always ask them if they'd be kind enough to leave a review online.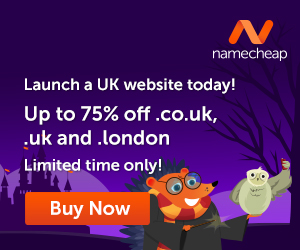 Many customers will kindly do so – before long you could have several glowing reviews.
Don't shoot your own video adverts
The internet has made it possible for small companies to take advantage of video advertising. No longer do you have to pay TV channels expensive fees to air adverts – you can post them for free on your website, on social media and on YouTube.
That said, you shouldn't attempt to shoot these videos yourself unless you have video recording and editing experience. Internet video adverts still need to look just as professional as TV adverts, which requires the right equipment and production skills.
Pay a professional video advertising company to shoot your video to get the results you need.
Do try vlogging
While you shouldn't shoot adverts yourself, you can still try vlogging yourself. This involves creating self-shot diary-style videos – these could be dedicated to tips or industry news.
It's still worth buying a good quality camera and microphone to record these videos, however you don't need video production skills making it quite possible to do yourself. These are just a few digital marketing top tips to help you make your mark in the digital world we live in today!
---
Images courtesy of Pixabay, UnSplash and Pexels.
When you learn how to create your own blog you get to choose the things that you write about. You can also use the blog to make extra income.
Here is where I learned how to create my own blog and connect with people who helped me along the way.
Make Another Dream A Reality – Get Your FREE Hobby Makeover Guide TODAY – This is your motivation to make a new start in your life.