Magnetize Your Ideal Client Using Organic Marketing Methods
I am sure that you may have heard the term organic marketing methods and worst case scenario, for sure the word 'organic'.You often hear all about business owners who can attract their ideal clients right off the bat.
Maybe for you it hasn't been as simple as this, perhaps because you aren't so well-informed on the best marketing techniques.
...you need to become well versed in all types of organic marketing methods available.
Whether you're trying to boost your website clicks or increase your annual turnover, you need to become well versed in all types of organic marketing methods available. This type of advertising is completely free and shouldn't take up too much of your precious time.
Explore the following ideas and you will soon be able to magnetize your ideal client right away.
Search Engine Optimization
You have probably read all about SEO whilst you scour the internet for the best marketing tactics. Although it might seem very complicated on the surface, you can't ignore SEO if you want to get ahead in your industry. Visit unravelseo.com for more information on how to use this type of strategy to your advantage.
When executed correctly you will draw in customers, become part of their online world and becoming visible on search engine results. This is one simple and effective way to magnetize your idea clients to your website.
Blogging
Blogging and SEO go hand in hand; you should never really have one without the other. Although blogging might seem like a huge commitment to stick to as a business owner, it is so important for your online credibility. Blog posts have the longest lifespan online compared to any other social media content.
A potential customer could be searching for your product five years from now and they may still stumble upon a value packed blog post from you. Add blogging into your organic marketing strategy and you will soon notice amazing results.
Podcasting
It is so easy to re-purpose your blog content into an engaging and appealing podcast. Assess whether your ideal client would listen to a regular podcast and work towards your launch.
Setting up a podcast is free and easy; there are no risks involved. As soon as you build up some five star reviews you will begin to magnetize your ideal client.
Word of Mouth
When you're running a business it is so important to consider word of mouth as a marketing strategy. When you do an amazing job for one of your clients they are going to pass the details onto their friends and family members.
This is a free method of marketing that will always be your best friend, so make sure you over deliver to your current clients and offer them a discount for every referral they make.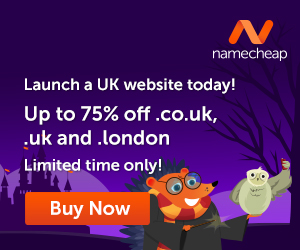 You don't need to invest a tonne of money into marketing strategies, especially when there are so many organic methods out there to try. You have to be patient when testing new strategies as the results will not happen overnight.
Think carefully about what your ideal client is looking for and tailor your content to suit their needs. As soon as you start to connect with your target demographic, you will soon become crystal clear on the strategies that are working for you. This is sound advice to steer your business towards success and also utilizing organic marketing methods.
Image from Pexels – C00 Licence
---
Images courtesy of Pixabay, UnSplash and Pexels.
When you learn how to create your own blog you get to choose the things that you write about. You can also use the blog to make extra income.
Here is where I learned how to create my own blog and connect with people who helped me along the way.
Make Another Dream A Reality – Get Your FREE Hobby Makeover Guide TODAY – This is your motivation to make a new start in your life.