6 Savvy Strategies To Boost Your Website Clicks
Here are a few tips on how to boost your website clicks. You have launched your product or service and you have a strong presence on social media. Now you just need to figure out how to get people to click onto the website.
The truth is, the more people that land on your website, the more chances you have to convert them into a paying client. If you want your business to get noticed by your ideal demographic, you really need to hone in on some of the digital marketing strategies mentioned below if you want to boost your website clicks.
1. Choose A Narrow Niche
When you know exactly who you're talking to it becomes so much easier to target attractive language to suit the targeted demographic. You may need to narrow down the niche if you're finding it difficult to create content that speaks to your ideal client. Once you have laser focused the idea, you will be well on the way to more website clicks.
2. SEO
If you're operating a local business that is trying to target a specific geographical location you need to work more on SEO strategies. Local search engine optimization isn't easily achieved if you try to do it by yourself.
Contacting a reputable SEO firm that has experience in the local area will bring you quicker and more accurate results.
3. Tweak Meta Descriptions
When Google brings up a tonne of search results online, the first thing most clients will do is read the meta description that comes up underneath a website link.
Make this description enticing, compelling and accurate so that they feel the need to click onto the website and find out more.
4. Blog, Blog, Blog!
Blogging is going to increase website traffic by the bucket load, as long as you are creating meaningful and relevant content. Use specific keywords that are accurate to the industry and you are more likely to be found in popular search engines.
5. Offer A Freebie
Creating an enticing lead magnet will bring you more website visitors right off the bat. When you offer something that is valuable and free this is the perfect recipe for bringing new, potential leads to your business website.
As long as you provide great content, they should convert into a paying customer eventually too.
6. Excel At Email Marketing
When you have a growing email list, your impact as a business increases twice as much. Email marketing should never be underestimated, especially as it allows you to connect on a deeper level with your ideal clients.
You can use the freebie you created above to grow an email list and encourage more people to click onto the website.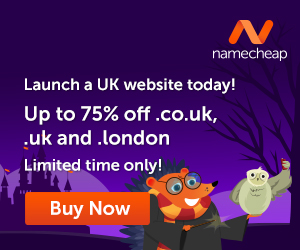 Once you start implementing the ideas mentioned above, you will be able to see noticeable differences in website views and conversion rates.
Remember, it will take time to see results when you make changes to any digital marketing strategies, but it will be worth it in the end. See which strategy works well for you and enjoy the process of watching your business grow and thrive as you boost your website clicks to success!
Image from Pexels – CC0 Licence
---
Images courtesy of Pixabay, UnSplash and Pexels.
When you learn how to create your own blog you get to choose the things that you write about. You can also use the blog to make extra income.
Here is where I learned how to create my own blog and connect with people who helped me along the way.
Make Another Dream A Reality – Get Your FREE Hobby Makeover Guide TODAY – This is your motivation to make a new start in your life.