Looks Matter: 6 Reasons Your Business Logo Needs To Be On Point
Whether you have a large or a small business, the look of your brand matters. Your business logo will certainly help make your business memorable.
One's brand can be anything one chooses, but none of that will matter if no one knows who you are!
You want to create a logo that matches the brand and allows you to stand out in the chosen arena, and this takes the best people working with you to get that done.
One's brand can be anything one chooses, but none of that will matter if no one knows who you are!
The logo for branding is going to be the symbol that people see and just know it's yours. It's going to show who you are as a brand, which is precisely what you want.
People will link a product to your logo in an instant, and they're going to be able to find you far more relatable with a logo that they recognize. It will be on your business signage, paperwork, email, merchandise; the logo needs to be on point just because of how far it'll reach others!
It doesn't matter what type of business, how big a company is, or what industry you are in: you need a logo that will help you to stand out.
You want it to look better than the logos that your competitors have, and you need to figure out how customers are going to remember you.
It matters that any logo is well-designed, which is why you need to see right here about your business website and getting it designed to fit your brand and your logo choices. You want to hire the professionals who will be able to go the distance for your logo!
Are you still on the fence? Let's check out six reasons for your business logo must be on point.
It's All About That First Impression
When you picture the Cadbury chocolate bars, what do you think about first? If you didn't think "purple", then you clearly don't know Cadbury very well!
People will notice the colors, fonts, logo and slogan before they even think about what you have to offer within it. The signature purple makes people think of Cadbury before the word "chocolate", and that's because of the strength behind their first impression.
You have to get past the very specific – and trademarked – colored wrapper before you even get to the goodness inside. If your brand stands out visually, you're going to have a much better time with customers.
Not So Fatal Attraction
The prettier and more memorable one's logo, the better chance you will have to attract customers. It doesn't take long to separate the good and bad logos, which means that you want to have that initial attraction with your target audience right from the 'get-go'.
If you have a great logo, you can instantly gain that attention you're looking for. A lousy logo sends people running for the brand hills; make yours a good one!
Why So Serious?
Well, because you have to be.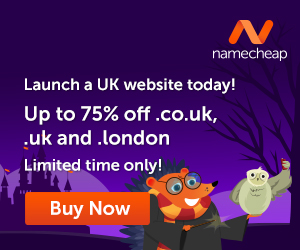 Professionalism is critical within the business world, and a business without a brand is one that is just simple and generic.
Without a logo, your business just looks generic and boring, and it also seems highly suspicious. So many companies have been suspected as a scam because they have no logo and no website – so don't be misleading in your intentions.
It's A Part Of Brand Awareness
When you have a recognizable logo, you immediately create that brand awareness and recognition that you are looking for. You can succeed better online and build a much more substantial customer base because you are now memorable.
Make people aware of who you are through complete excellence – and do it in color and font!
It's the face of any business; make it count.
Trust Me, You're Reliable
A business with no logo and nothing memorable is an uninteresting one. Or the Secret Service. You want the business to foster trust and reliability, and when customers look at a business card, you want them to know that they can count on you.
If you have an excellent reputation, people are going to come back to you again and again. Think about how people review on TripAdvisor; once they see real opinions from real people, they're reassured. You want people to talk about your business and be encouraged.
It's (Not) About The Money, Money, Money
The more people connect to your business logo, the more they trust you, which drives your customer base right off the charts.
A well-designed logo, well-placed on your website and recognizable is one that reassures people that you are competent and reliable. This will offer you a much higher return on investment than you'd expect!
---
Images courtesy of Pixabay, UnSplash and Pexels.
When you learn how to create your own blog you get to choose the things that you write about. You can also use the blog to make extra income.
Here is where I learned how to create my own blog and connect with people who helped me along the way.
Make Another Dream A Reality – Get Your FREE Hobby Makeover Guide TODAY – This is your motivation to make a new start in your life.