[List]6 Marketing Small Business Tips That Work!

Image by StartupStockPhotos from Pixabay
Want to share some marketing small business tips– you have definitely come to the right place.  If you're looking for a way to increase the visibility of your small business online but you don't know where to begin then don't worry, read on. 
With so many forms of digital marketing, it's easy to become overwhelmed with everything you have to do.
From using social media to working with influencers, it's important you're taking the time to find out which methods work best for you and your business model.
With that in mind, here are 6 ways to market your small business online:
– Use Social Media To Reach New Audiences
One of the best ways to market your small business online is to invest time in social media. Whilst you don't have to sign up to every single platform, having a few strong profiles can really help your business grow.
Whether this means posting daily on Instagram or updating your followers on Twitter, you can reach new audiences simply by using relevant hashtags and targeted data. It will take a while to grow a dedicated following but once you have done so, you can start to work on turning your followers into customers.
For a guide to turning your followers into loyal fans, you can visit this site here.
– Consider Working With Influencers And Bloggers
Another great way to reach new audiences is to consider working with influencers and bloggers. Although this may not work for every business model, those that are product-based will definitely want to consider it.
For those that are unsure, the best place to start is to think of your target audience and who they might be following.
Ideally, you want to find an influencer or blogger that has the exact same target audience as you, as they're going to be the people that will bring in the highest results.
Once you've found your ideal match, you can either gift them products or pay them to promote your business. For a more detailed guide to working with influencers, you can visit this site here.
– Invest In PPC Advertising
If you have a high budget when it comes to marketing your business then you might want to think about investing in Pay Per Click advertising. Although it can take some time to perfect, PPC is a great way to target your business to people that you know will be interested in what you do.
Using targeted demographics, you can put your business in front of the right people. Whilst it does cost, it's often an incredibly valuable tool for businesses looking to grow. Yes, this could be a 'pricey' option when it comes to marketing small business tips, but one that if done the 'right' way, then it can have noticeabe returns.
– Use Search Engine Optimisation
For those looking for growth that is more organic, search engine optimization is a great path to take. Using SEO tactics and tools, you can create content and copy that are designed to rank well in search engines – putting your site at the top of people's search results.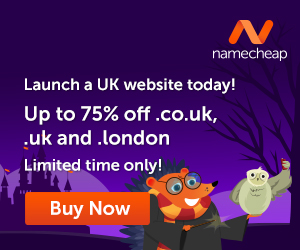 If you're a local cafe, for example, you will want to use language that will direct people searching for your local area on Google. For more information and to find out how this could benefit you, you can visit this guide to Cafes on Google here.
– Consider Email Marketing
Another great way to market your small business online is to set up an email list. Although this could take years to build, having people on your list that are already interested in your products and services is the best way to gain repeat custom.
You can use your list to send out monthly newsletters, to let people know about special offers or to launch a new and exciting product.
– Use Live Video To Show A Behind The Scenes Look At Your Business
Finally, you might want to consider using live video to show a behind the scenes look at your business. Whilst it may be daunting at first, live video is one of the best ways to build trust with your existing audience.
Whether you're showing what it takes to make your products or you share a day-to-day insight into your life, people love learning about the person behind a business. For the best results, use Facebook or Instagram live as these are the places you're likely to have an existing audience.
Are you looking for marketing small business tips online? What can you do to ensure you're getting as much visibility as you possibly can? Did we miss anything off of the list? Let me know your thoughts and ideas in the comments section below.
---
Images courtesy of Pixabay, UnSplash and Pexels.
Feature image – Photo by Dominika Roseclay from Pexels
When you learn how to create your own blog you get to choose the things that you write about. You can also use the blog to make extra income.
Here is where I learned how to create my own blog and connect with people who helped me along the way.
Make Another Dream A Reality – Get Your FREE Hobby Makeover Guide TODAY – This is your motivation to make a new start in your life.