How To Get Good Reviews For Your Business
Photo by Rowen Smith on Unsplash
Good reviews are vital to your business. People will look at a number of different sources for information before making a purchase. They may ask their friends for recommendations and read reviews online before even visiting your website or shop.
Good reviews are vital to your business.
This means that your customers are your best sales tool. Up to 60% of consumers believed reviews to be trustworthy, this is despite some of the bad press that Amazon has been caught up in with its fake review scandal recently.
If you can build up a catalog of positive reviews, then this will help prospective customers choose you over the competition.
But how to have to encourage people to leave reviews, they often won't just do it without a little prompting.
#1 Make It Easy For Them To Leave A Review
Most people won't go to the trouble of seeking out your review platform and leaving a good review, though they do seem to find the energy when they need to make a complaint.
You need to make the process as simple as possible. Include a link on your emails, or use a QR code maker and print the code on your invoices or packaging that will lead people directly to the review site.
#2 Send A Gentle Reminder
You can send out a reminder in the form of a follow-up email, asking them if they were happy with their purchase and if there's anything more you can do for them. Then ask politely if they would mind leaving you a review (don't forget to include the link).
#3 Respond To Negative Feedback, Professionally
Most companies will get a negative review at some point and most platforms (Facebook, Amazon, Yelp) will not remove them unless you can prove that someone is maliciously targeting your business or has never been a customer.
So, use your right of response on these platforms to put your side of the story. If there has been a problem, apologize, make it clear that this is not a typical experience of your company and offer to put it right.
Don't be tempted to get into an online spat with an unhappy customer, it makes you look unprofessional and can undo the good work of hundreds of positive reviews.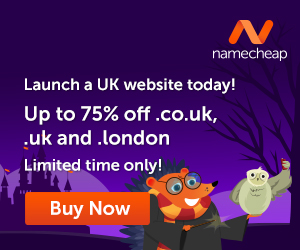 #4 Register On Multiple Feedback Platforms
Depending on what kind of business you have, you can register in a number of places to allow customers to provide feedback outside the platform you're selling on.
Google My Business and Yelp are the main ones to consider as this is what will appear in search results. North American companies can register on the Better Business Bureau.
#5 Use Your Review In Your Marketing
As we've already mentioned, good reviews are vital in the purchase decisions of consumers. Once you've started to build yours, make sure that you're using these in your marketing campaigns.
"Over 500 5 Star Reviews On Amazon" or "9 Out of 10 People Would Recommend Us To A Friend" are excellent (and verifiable) sales messages to get out there to potential customers. Good reviews can certainly help any business to be at the top of the customer's choice list!
---
Images courtesy of Pixabay, UnSplash and Pexels.
When you learn how to create your own blog you get to choose the things that you write about. You can also use the blog to make extra income.
Here is where I learned how to create my own blog and connect with people who helped me along the way.
Make Another Dream A Reality – Get Your FREE Hobby Makeover Guide TODAY – This is your motivation to make a new start in your life.