Start Taking A Stand At Work
Sitting down all day isn't good for our health. Do you stand at work? Or is it all day 'sit time' at your desk? What do you do?
It can increase your risk of weight gain and circulatory problems, which can lead to health problems such as diabetes and heart disease. You may start to develop joint problems as a result of not being active.
Do you stand at work? Or is it all day 'sit time' at your desk?
Leaning over a desk could also lead to lower back pain, which may develop into chronic back pain.
Finally, sitting down all day can negatively affect our mental health – exercise releases endorphins that helps us to feel happier and more energized, helping to combat depression and anxiety.
Unfortunately, many of us have to sit down all day as part of our job. By finding ways to be more active during the day, you could reduce the risk of health problems associated with a sedentary lifestyle. Here are just a few different ways to take a stand at work.
Put an end to lazy conveniences
Having a bin under your desk and all the equipment that you need within arms' length can be convenient, but it could also be encouraging you to stay seated. Definitely not incentive enough to take a stand at work.
By having to walk across the room to get equipment, you'll be forcing yourself to move. Start rethinking where you place equipment and get rid of the bin under your desk (this isn't an excuse to collect trash on your desk).
Switch to a standing desk
Standing desks like those available at sit-stand.com allow you to do your work while standing up. This could eliminate many of the health issues of sitting down all day.
Adjustable desks may be the best option as they allow you to sit or stand – this means that you don't have to be standing all day either (which can also have its associated health problems)
Use technology to work out of the office
Today's technology has made it possible to complete many office tasks without having to be stationary behind a desk. Instead of solely working from a desktop computer, consider switching between a laptop, tablet or even your smartphone.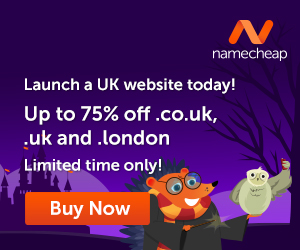 VoIP technology as available from lingo.com can allow you to accept calls on multiple devices from the same number from any location – this could mean that you don't have to be in the office to accept calls on a landline.
You can also use cloud storage to access files from any device from any location. This could allow you to get out of the office when you need a break from sitting down – and you'll still be able to continue your work.
Park ten minutes away from the office
If you drive to work, you're also sitting down during your commute. Parking up to ten minutes away from the office could encourage you to do some walking before and after work to help reduce your 'sit time' for even longer periods.
Don't eat at your desk
Try to get away from your desk on your lunch break. Walk to a local park or café to eat. It will get you away from the desk – so that you'll feel as if you're actually getting a break – and you'll get in some extra physical activity.
---
Images courtesy of Pixabay, UnSplash and Pexels.
When you learn how to create your own blog you get to choose the things that you write about. You can also use the blog to make extra income.
Here is where I learned how to create my own blog and connect with people who helped me along the way.
Make Another Dream A Reality – Get Your FREE Hobby Makeover Guide TODAY – This is your motivation to make a new start in your life.