[List]Best Home Improvement Tips To Get You Going Right Now!
Looking for the best home improvement tips? Decorating your home or taking on bigger projects can either be something you love to do or something you hate. You either take real pride in your home, or do those things to ensure that you add value and keep your property maintained.
Platforms like Instagram and Pinterest are great sources of inspiration for things like this.
Whether it is a love or loathe situation, at some point we all need to take on jobs in our home, and winter can actually be a great time to be more proactive with them. But how do you get going? What can you do to get started?
Thinking about redoing the pool area or how about simply getting a pool put in where the old farming shed is? Pool builders can be very creative when it comes to the overall renovation of some old spaces. With that in mind, here are some of the best home improvement tips to help you get started with any home projects you want to take on.
Image source – Pixabay – CC0 License
What Is Your Budget?
First of all, you need to think about the job you want to do and what budget you want to apply to it. This can be one of the hardest decisions as it all depends on the jobs and projects you want to take on.
But, it can also be one of the most important decisions as the last thing you want to do is spend more than you planned or physically afford to do.
Where To Get Inspiration
Now comes the fun part, getting all the inspiration for the project you want to complete. It might be to decide whether you want to have a particular color scheme, use certain types of materials or styles, or how you want the overall finished article to look.
Platforms like Instagram and Pinterest are great sources of inspiration for things like this. You could also consider home interior blogs or even retail stores that have showrooms.
Getting The Right Materials
Once you know what you want to do you now need to be able to source the materials and tools you need to do the job. This could be anything from looking online for Stains & Varnishes, looking out for the right color match for paint, and even finding the best deals.
You also need the right tools for the job to ensure that you get the finished article looking exactly how you imagine it to. This is when plenty of research online and visiting DIY stores can help you become more aware of the costs and the things you need to get the job done.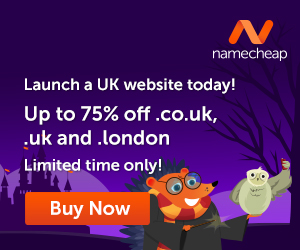 Tips When Hiring Professionals
Not all us are a dab hand with the hammer and drill, some of us might not even feel confident with a paintbrush or roller in our hands, so in some cases getting the professionals in to complete the job is part and parcel of your decision and your budget.
It is always a good idea to look out for recommendations from others who have completed work. Either through people you know or through online reviews and social media.
Let's hope that this list of the best home improvement tips has enabled you to feel more confident in taking that step into getting some of the long-awaited projects finally completed.
---
Images courtesy of Pixabay, UnSplash and Pexels.
When you learn how to create your own blog you get to choose the things that you write about. You can also use the blog to make extra income.
Here is where I learned how to create my own blog and connect with people who helped me along the way.
Make Another Dream A Reality – Get Your FREE Hobby Makeover Guide TODAY – This is your motivation to make a new start in your life.