[List] How To Improve Search Engine Optimization Performance
Image Credit Pixabay.com License CC0
As an online business, you need to know how to improve search engine optimization. Is your business sitting where it needs to be in the Google search engine results page?
If your website is not on the first page of Google for any given search term, you're unlikely to ever get any traffic from organic searches.
Moreover, your website needs to be in the top five results on the first page if it is to receive any meaningful visitor numbers.
For this reason, it is essential that your business has a search engine optimization strategy so that your website sites on the first page of the results.
...it is essential that your business has a search engine optimization strategy...
Here are some of the ways that your business can determine how to improve search engine optimization using simple methods.
Get Support For Your Business Niche
SEO is a major industry now. With every sector looking to increase their SEO performance, there have been developments in the way that certain businesses are able to market themselves.
For this reason, there are niche SEO companies that focus their attention on providing support for certain sectors. The medical sector is one such area, and you may want to get the support of an SEO company that is used to dealing with hospital marketing strategies.
Use Google My Business
If your business exists in a brick-and-mortar location, then you will want to focus your attention on driving your business up the rankings using this to your advantage. Using Google My Business, a free listing service, you can push your site to actually sit above the no.1 search position on Google.
Simply register your business and complete everything on your profile. Make sure that your profile is strong and the information you provide is consistent with your website.
This powerful local SEO tool will help your business appear in local searches and appear in the local pack element of the search results page.
Have A Link Building Strategy
Links help your website to grow in prominence. Search engines see links and it helps to put your site into a wider context. The more links that you have coming into your site, the better.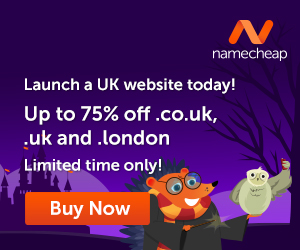 But these links need to be of a high-quality. They should be from valid and reputable sites.
One way that you can build the number of links to your site is through the use of guest posts. Approach influential bloggers and blog sites and offer to create content that they can use. In this context, you'll need to include an in-context link to your website.
In order to build your site's reputation, you will need to do this frequently. One way to speed this up would be to use the services of an outreach specialist.
Optimize For The Latest Devices
Pay attention to the latest developments in tech and make sure your site is ready for the changes. Ten years ago, smartphone technology was on the rise, and it has far surpassed desktop use in terms of searches. All sites need to be optimized for mobile users now, or they won't get any hits.
With this in mind, look at the latest trends in tech such as AI, voice search, and smart speakers, and ensure your site is optimized for searches on these devices. It is very essential to know how to improve search engine optimization on your website and thus optimize your online presence.
---
Images courtesy of Pixabay, UnSplash, and Pexels.
When you learn how to create your own blog you get to choose the things that you write about. You can also use the blog to make extra income.
Here is where I learned how to create my own blog and connect with people who helped me along the way.
Make Another Dream A Reality – Get Your FREE Hobby Makeover Guide TODAY – It is your motivation to make a new start in your life.