Home Care Vs Residential Care: Which Should You Choose?
Home care vs residential care? This is not a 'trick question'. It is something anyone needs to think about before they get to the age where it will be needed. There are several in home care services for seniors Tucson that can cater to the needs of your elderly loved ones, there are so many options to ensure that you take care of your more mature folks. It is time for you to take care of the elderly as they have done for you while you were younger too.
As you grow older, the unfortunate reality of seeking additional help becomes more prominent. At a time when you're planning for retirement, you need to ensure that you find the right type of aid for your bespoke requirements.
Have you ever heard of In Home Palliative Care? There are so many useful resources that you can peruse as you get closer to retirement or maybe share with someone who you know who might this resource enlightening. Read on.
Even if it's a choice that you don't have to make for a few years, it's important.
Home Care vs Residential Care
The two main types of aid that many opt for -home or residential care. But how do you know which one is suitable for you? This brief guide will take you through what each of the options entails alongside the differences so that your decision is made easier!
Even if it's a choice that you don't have to make for a few years, it's important to plan out your options now – rather than leaving it until you really need it. Read more on home care vs residential care.
Home Care
For those who aren't familiar with this type of aid service, it's important to first explain exactly what it is. This is when a nurse or another healthcare professional comes into your home to look after you. Helping with personal care, companionship, and daily chores. It is a flexible form of assistance that many opt for.
Home care can either entail a live-in professional or one that visits you daily – a few times throughout the week. Many opt for this due to:
The ability to remain within your home for longer.

The freedom to decide when to eat, sleep and do other activities.

The opportunities to seek family and friends on your own terms.

Bespoke care that's designed specifically for you.

24/7 care.
The Cost of Home Care
With home care, it's important to realize the expenses that come with it – such as the Basic Daily Fee and a care fee that's based on your assets and income. As it's bespoke assistance that is accessible to you throughout the day, it tends to carry a large price tag.
Of course, this will vary by the company that you choose, but on a whole, the services can cost hundreds of thousands if you opt for it over the course of a few years.
I just read this very interesting article – How to finance aging in place renovations: A fully accessible guide – have a look and see if it might offer some options for the older people you care about.
Residential Care
In one of the assisted living homes from Chelsea Senior Living or another similar facility, you'll receive 24/7 care given by health professionals. There are various types of residential home services available, from homes that allow you to come and go as you please, to others which are more secure. Residential aide service is perhaps the most well-known type that many choose when heading towards their retirement age. During this process, you'll have to relocate to a retirement home, bringing all of your belongings with you.
With this service, you'll receive 24/7 care given by health professionals. There are various types of residential home services available, from homes that allow you to come and go as you please, to others which are more secure.
What can you expect from residential care?
Access to amenities – such as a living/entertainment space and activities throughout the day.

Round-the-clock assistance.

Food cooked for you and drink provided.

Assistance with personal needs.

Comfortable Aged Care Furniture to relax on throughout the day.
Although this tends to be the more popular option, many are turning to home care due to the personalized nature of the assistance and the fact that you can access emergency care when needed. Your family will also be restricted to visiting times and you won't be able to see your pets as often at a residential home.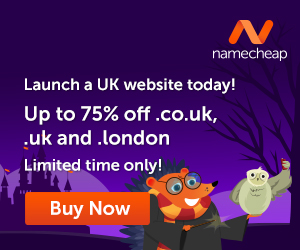 The Cost of Residential Care
Despite the costs being slightly lower in residential aid services, it's still very expensive. With various living costs and fees to pay (e.g a deposit) depending on your location, there are lots of factors to consider before choosing this option.
To gauge a good idea as to how much they charge, it's worth researching various residential homes in your area – paying close attention to the amenities and whether they offer any bursaries that you can take advantage of.
I hope this article helped provide some useful information to help in your decision-making when it comes to home care vs residential care.
---
Updated Dec 2020
Images courtesy of Pixabay, UnSplash, and Pexels.
Do you know that the more you use your brain, the better it is for you? AND, the more difficult it becomes to get 'old'? Yup, the brain is really a 'muscle', and the more you 'exercise' it, the better and stronger it becomes. With that said, let's see how we can make the brain better.
How about that second career? Ever thought about writing? Or even have someone write for you if you think this would be a better alternative? Well, how about creating your own website? Letting your voice be heard…without actually talking…but using words online. We all have a story within us…what's yours?
The time is NOW, step out into the world of possibilities…do something different and
discover new horizons. It is not difficult and certainly easy when you know the way to do it.
Let me introduce you to Wealthy Affiliate, the place where I learned how to create a website and 'let my voice be known'. This is where I learned how to create my own blog and connect with people who helped me along the way.
Get your free hobby makeover guide I created to help you get started.

In it, I will tell you:
When you learn how to create your own blog, you get to choose the things that you write about. You can also use the blog to make extra income.
Make Another Dream A Reality – Get Your FREE Hobby Makeover Guide TODAY – It is your motivation to make a new start in your life…no matter where you are – geographic location is NEVER a problem either, especially when you live the laptop lifestyle.