[List]Tips For Managing Lease Accounting For A Business
Are you familiar with lease accounting? We thought that it might be useful to run through some tips on how we can best manage lease accounting. It is a branch of accountancy but with some extra accounting standards to follow. A not often talked about software that helps in recording information when it comes to accounting is the use of excel sheets and you can learn more in excel training Denver. I for one, was a bit intimidated by using the excel way of recording information until I got my feet wet and now, there is no turning back. The key is finding the best training for learning how to use it.
One tip might be to use a lease accounting software package such as EZLease.
Lease Accounting Software
Using software tools will make it easier to complete lease accounting tasks at every stage. All the leasing transactions can be recorded quickly and easily, leasing agreements can be kept in the database to be viewed at any time, and figures are automatically incorporated in reports at audit time.
A lot of time and energy is saved when everything is made more automatic and staff members are being guided into entering accurate figures. When a member of staff has doubts about using lease accounting software, there will generally be helplines that they can turn to for advice. Processes can then be talked through to ensure that what they are doing complies with accounting standards.
EZLease is a good software package to choose for your lease accounting needs. It allows for simple and fast accounting in respect of ASC 842, GASB 87, and IFRS 16. These are something that all leasing firms have to take account of when complying with leases that involve real estate or equipment.
Be Aware of the Elements of a Lease
Everyone involved in recording leasing transactions should be aware of what the components of a lease are. These relate to where the asset is currently being held or used, how long it is being leased for, and the amount that is being paid monthly.
Sometimes extra charges may apply when the mileage on a vehicle is greater than that originally agreed, for example. This will, of course, affect the depreciation rate of an asset and therefore need to be accounted for so that the lessor does not lose out financially in the long term.
Know the Different Types of Leases
In the past, this may have been more important because one would separate the finance leases, which ended up more prominently displayed on the balance sheet, from the operating leases that were just part of the figures. However, it is still necessary to know that where a lease is for less than 12 months, it can still be classed as an operating lease. This will make a difference to final reporting.
GASB 87 is the accounting standard that is to insist upon the majority of leases being included in lease accounts as capital leases. So, there is an accountancy standard to look up and understand. Accounting standards will be introduced occasionally to close loopholes and make things clearer for investors and shareholders.
It is necessary to keep up-to-date when figures are your job. We cannot afford to get things wrong when governance comes via government and there are tax and investor implications to the way we list and report our figures.
There are types of leases that mean a company can retain the item they are leasing in the long term. This is useful where staff have been trained on a particular piece of equipment and can save on re-training costs. Other leases may be international and involve the asset being leased to a different part of the world.
Different costs will apply here in terms of transporting an item abroad which have to be taken into account in any agreement. It is about knowing the financial implications of any particular kind of lease so that amounts can be accurately collected, recorded, and then frequently reported on.
Train Staff in All Aspects of Company Procedure and Accountancy
It is important to train staff in not just company procedure but in what is required with accounting standards and government guidelines too. In most cases, they should be the same. To an extent, online information and helplines can provide your training but you also want to make sure that staff will end up being trained from a company's point of view. This will at least iron out any discrepancies between company procedure and governmental compliance during the process.
Someone who has been newly recruited may have fixed ideas from the company that they previously worked for. However, everyone in accounting should be following the same accounting standards set by governing bodies. So, there is some of your training that has already been accomplished.
That is the beauty of the accounting world, mostly the training will come from the guidelines that have to be followed by everyone. Except that, up-to-date training will be required to stay informed about newly introduced guidelines.
In terms of computer training, it is good to verse staff in Microsoft Excel as well as lease accounting software, such as EZLease, that you would undoubtedly benefit from using. Some packages are just fundamental in terms of accounting. Excel is like an online calculator in that formulas will allow column totals to readjust when more figures are added into cells.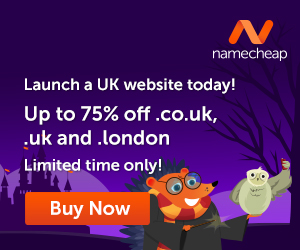 There is no harm in having several accounting packages at your disposal for different functions. EZLease, however, is good at integration when it comes to gathering the different lease figures together at the end of the month. It does this automatically for you.
In summary, using lease accounting software such as EZLease will ensure better compliance when everything is better recorded and reported on. We should also know about the elements of a lease and the different kinds available to accurately account for them and keep a track of their agreements.
A computerized and automated computer package allows for this to happen more efficiently. Then, do not forget to train staff from a company point of view as well as make use of helplines that will, in most cases, be included by lease accounting software providers.
---
Images courtesy of Pixabay, UnSplash, and Pexels.
Do you know that the more you use your brain, the better it is for you? AND, the more difficult it becomes to get 'old'? Yup, the brain is really a 'muscle', and the more you 'exercise' it, the better and stronger it becomes. With that said, let's see how we can make the brain better.
How about that second career? Ever thought about writing? Or even have someone write for you if you think this would be a better alternative? Well, how about creating your own website? Letting your voice be heard…without actually talking…but using words online. We all have a story within us…what's yours?
The time is NOW, step out into the world of possibilities…do something different and discover new horizons. It is not difficult and certainly easy when you know the way to do it.
Let me introduce you to Wealthy Affiliate, the place where I learned how to create a website and 'let my voice be known'. This is where I learned how to create my own blog and connect with people who helped me along the way.
Get your free hobby makeover guide I created to help you get started.
In it, I will tell you:
When you learn how to create your own blog, you get to choose the things that you write about. You can also use the blog to make extra income.
Make Another Dream A Reality – Get Your FREE Hobby Makeover Guide TODAY – It is your motivation to make a new start in your life…no matter where you are – geographic location is NEVER a problem either, especially when you live the laptop lifestyle.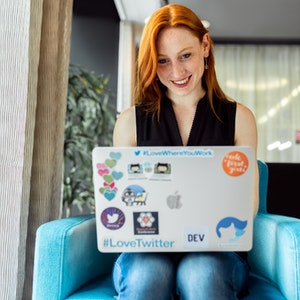 Photo by ThisIsEngineering from Pexels