Basic Tips On How To Improve Your Company Image Today!
What do people think about your company? If public perception is good, you are obviously doing something right. If it is bad, then something has gone wrong somewhere. And if there is no public perception at all, well, there is serious cause for concern as people clearly don't know much about your business.
If you need to improve your company image, there are a number of areas that are worth focusing on. These include the following.
#1: Market your company values
You know that marketing is key to your business but you don't need to focus on your products and services alone. It's also important to promote your company values as this will do much to win new customers to your side.
Such values can include fairer pricing, sustainability, honesty, and support of minority groups. So, consider the values that your company represents and then find ways to let people know what your business stands for.
#2: Improve your company website
What do people do when they want to find a business like yours? They use Google of course, which is why you need to have a good company website. If it is broken in any way, or if it is hard to navigate, you may put people off from using your business.
They may assume your products are as badly designed as your website, and that won't do much for your company image. For this reason, you should make improvements where you can, perhaps by outsourcing to professional web design services akin to WebX360. With a good-looking and functional website up and running, you will stand a better chance of making an excellent first impression.
#3: Care for both your employees and your customers
If you don't look after the needs of your employees and customers, your online reputation will be affected. Word about any of your bad practices will spread like wildfire via social media posts and online reviews, and people who read these negative comments will likely avoid your business.
Thankfully, you don't have to suffer the wrath of the people connected to your business. If you can provide excellent working conditions for your employees, alongside training and promotional opportunities, they are unlikely to spread bad word about you.
And if you can provide excellent customer service, the same will apply to the people who buy from your business. Rather than negative word being spread, the opposite will become true as people will be more likely to write positive things about your company. As such, you will improve your company image.
#4: Build trust with your customers
Trust is important in any relationship and in the context of this article, this includes the trust your customers have in your brand. If they have a reason not to trust your business, your reputation will suffer and that could have serious repercussions for you.
So, do what you can to build trust. Listen to customer feedback and respond with honesty and integrity. Create a product that is reliable to use. Don't make false promises within your marketing. And promote any positive reviews your business receives to enhance your credibility.
These are all things you can do to improve your company image so consider what we have said today. Take our suggestions seriously as by doing so, you will win more customers to your side, leverage your company over any competing businesses, and improve your chances of making a profit. In short, you will find greater degrees of business success!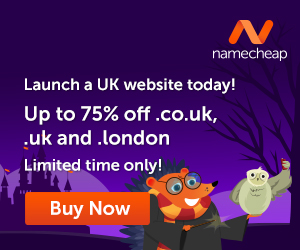 ---
Images courtesy of Pixabay, UnSplash, and Pexels.
Do you know that the more you use your brain, the better it is for you? AND, the more difficult it becomes to get 'old'? Yup, the brain is really a 'muscle', and the more you 'exercise' it, the better and stronger it becomes. With that said, let's see how we can make the brain better.
How about that second career? Ever thought about writing? Or even have someone write for you if you think this would be a better alternative? Well, how about creating your own website? Letting your voice be heard…without actually talking…but using words online. We all have a story within us…what's yours?
The time is NOW, step out into the world of possibilities…do something different and discover new horizons. It is not difficult and certainly easy when you know the way to do it.
Let me introduce you to Wealthy Affiliate, the place where I learned how to create a website and 'let my voice be known'. This is where I learned how to create my own blog and connect with people who helped me along the way.
Get your free hobby makeover guide I created to help you get started.

In it, I will tell you:
When you learn how to create your own blog, you get to choose the things that you write about. You can also use the blog to make extra income.
Make Another Dream A Reality – Get Your FREE Hobby Makeover Guide TODAY – It is your motivation to make a new start in your life…no matter where you are – geographic location is NEVER a problem either, especially when you live the laptop lifestyle.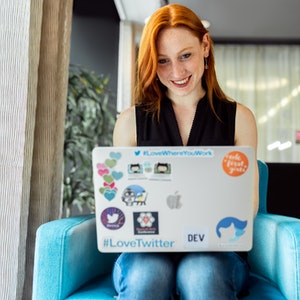 Photo by ThisIsEngineering from Pexels