5 Ways How To Provide Excellent Customer Service In Business
It is no secret that if you know how to provide excellent customer service, it will make the difference between a growing and a dying business. Customer service has always been at the forefront of successful businesses.
One of the best things that you can do when dealing with your customers is to look at things through their eyes.
If you find, as a customer, that you're not getting the great service that you expect, then the likelihood is that you're going to go elsewhere for the products in question. Which is great news for your competitors as a business owner, but not great news for you.
So, what can you do to keep your customers happy and on board? Here are 5 simple tips that will help to show you how to provide excellent customer service outlined in this contributed article.
#1: Have A Good Complaints Procedure
There is nothing worse than receiving bad customer service from a business, and then finding that you've got to jump through hoops to get an adequate response from them.
If your customers find that you deal with their complaints quickly, and well, they will remain loyal to your business. If they find that the procedures are harsh and difficult, they are unlikely to come back.
#2: Reward Loyalty
Let's be honest here, it is often the case that those customers who keep coming back are the ones that really keep your business afloat. As such, you need to reward your loyal customers, by occasionally sending out discount codes and other incentives for them to carry on using the services of your business.
Give them a reason to keep coming back, and they will every time.
#3: Think As A Consumer
One of the best things that you can do when dealing with your customers is to look at things through their eyes. If you were a consumer, and you had walked into a shop with customer service like yours, would you leave feeling satisfied?
If not, you really need to rethink what you're doing, and try something new. Try to see these things as objectively as you possibly can.
#4: Make Things Easier For Them
A lot of the time, we lose interest in a business as consumers because things just seem to be so difficult. Even booking an appointment is hard with some companies, which is an issue that can easily be solved with an online appointment calendar.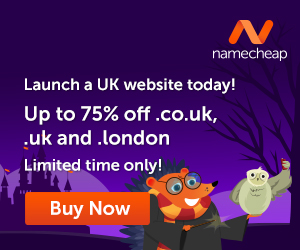 These little investments now will invariably pay off in the future, when your customers see that you're trying to make things a lot easier.
#5: Be Genuine
OK, so it pretty much goes without saying, but most customers just want to buy from businesses that are run by genuine people. If you say that you're going to do something, then make sure that you do it.
If you see that somebody is having issues with their products, then help them. You do have to be aware of people who might be trying to screw you over, but they're few and far between.
So, if you want to provide a better service to your customers, then make sure that you follow these 5 simple tips. It can be difficult to own a small business, but ultimately, if you do your best to help and support your customers, then you should be alright.
Knowing how to provide excellent customer service is always an ace in your 'business pocket'! Good luck providing the best customer service possible!
---
Images courtesy of Pixabay.
You can put your thoughts on paper but learning how to create your own blog is something different. If you have the right training it is not that difficult.
When you learn how to create your own blog you get to choose the things that you write about. You can also use the blog to make extra income. Here is where I learned how to create my own blog and connect with people who helped me along the way.
Click Here and see what it is all about!