How To Brand Product In Your Business
Knowing how to brand product in your business will determine the viability of the product and the profit margin of the company in the long term.
When it comes to knowing how to brand product in the world of consumer goods, it's not just the company's brand that matters. It has a brand of its own, and it can live or die on the strength of that branding, no matter how revolutionary, practical, or high quality it may be.

As such, you need to strengthen that brand and here are a few unique techniques that work best as illustrated in this contributed article.
Dig Into Your Niche
No matter what market your product is entering into, it's going to have competition. It doesn't matter how new and exciting it is unless you're willing to dig into those differences.
...there's also the positive social proof aspect to consider.
When staying competitive, you need to focus on:
the niche

the unique value proposition, of your product above all else.
What does it do that other similar products don't? Is it more resilient? Is it more convenient? Is it cheaper?
So long as your product is easy to understand, you should focus on that niche in your marketing first and foremost – you have to know how to brand product to your advantage.
Figure Out Your Story
Also related to the unique value proposition is the brand story of your product. This goes beyond the practicality of the product but should instead be about how it fits into the life of the consumer and how it gets them the results they want to live.
With lifestyle products like fashion and cosmetics, it's all about showing the aesthetic and the lifestyle that they want. With more practical products like cleaning or kitchen goods, the story is all about showing a problem and how your product helps to solve them. Finding a good, emotional branding story can make all the difference.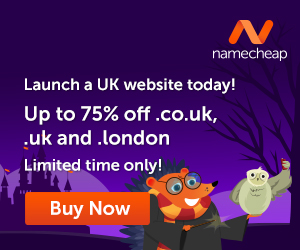 The Proof In The Pudding
If you want your product to have a touch of prestige around it, then you shouldn't be the only one shouting its virtues from the rooftops. While building up the loyal customer base to do it for you, a little authority behind your products goes a long way.
Testing your products with the help of a beauty product testing company can help you get the independent validation and proof of quality that a very particular market is looking for, for instance. A seal of approval to back up your claims can make a big difference.
Spread The Word
Besides the authority that testing companies and bodies can add, there's also the positive social proof aspect to consider. If your potential customers see others already loving your product, then they're more open to loving it themselves.
Influencer marketing networks are the backbone of a new form of marketing taking the online world by storm, especially in the blogosphere and on social media.
Not only do you get someone vouching for and showing off your product but also you get the brand awareness that comes with instant access to the influencer's audience, as well
Of course, the product brand is supported by the business behind it as well. Brand awareness, effective marketing, customer support and success nurturing and more all contribute to the impact of knowing how to brand product for your business.
---
Images courtesy of Pixabay.
You can put your thoughts on paper but learning how to create your own blog is something different. If you have the right training it is not that difficult.
When you learn how to create your own blog you get to choose the things that you write about. You can also use the blog to make extra income. Here is where I learned how to create my own blog and connect with people who helped me along the way.
Click Here and see what it is all about!