What You Need To Know About Launching A Health-Focused Startup In 2020
Launching a health industry startup in 2020 will surprise you as to how viable it could be. Wellness is a huge industry right now, especially when it comes to supplements and health boosting products.
Startups are currently at the forefront of the health and wellbeing revolution; with more and more health-focused startups launching each week.
Launching A Health Industry Startup In 2020 – Listen Up" quote="Startups are currently at the forefront of the health and wellbeing revolution…"]
Health-focused businesses are becoming innovators of the wellbeing craze; they're able to fill gaps in niches where perhaps traditional businesses cannot.
While it's a highly competitive industry to be in, the health industry has some fantastic potential for success when it comes to running a health-based startup.
It's just a case of understanding what steps you need to take to be successful, and how you can create a health industry startup business that is designed to give you the very best chance of success.
Bearing that in mind, the question is: what does it take to successfully launch a health-focused startup in 2020?
Sustainability Is Crucial
So one of the first factors that you need to consider is how sustainable your business concept actually is – does your business have the potential to stand the test of time or is it a venture that may be on trend now, but has little future?
Think carefully about how sustainable your business actually is, and go from there – you need to create a venture that has the potential of long-term growth. That's why it's so essential that you take the time to do your research when it comes to the area in which your business will run in.
Your Business Must Be Ethical
In the current economic climate, ethical businesses tend to achieve far greater success than non-ethical businesses. That's why, when it comes to your business, it's so essential that you take the time to consider whether your business is as ethical as it could be.
If you're selling products, think about your supply chain – how ethical is the supply chain you plan on using? The more ethical your business is, the higher its chances of sustained success.
Virtual Is Your Best Friend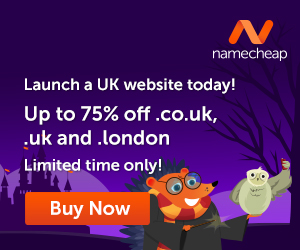 Right now, virtual businesses are the best businesses to launch, that's why it's so important that you take the time to consider whether you want a physical business or are happy with a virtual one.
If you are happy to run your business as a virtual one, and cut overheads by doing so, make sure that you invest in a high-quality, professionally designed website, because your business's website is the hub of your business and will impact your success.
Aim to work with a specialist designer who knows your niche. For instance, say you're planning on selling CBD products, working with a company that offers specialist CBD web design, like https://connectivewebdesign.com/cbd-oil-web-design, could be a smart move to make.
Get Your Marketing Right
If you are going to give your health-based business the very best chance of success, it's vital that you take your marketing seriously from the start. Even if you only have a small budget, that doesn't have to mean that you can't effectively market your business and take steps towards building a highly profitable and prosperous brand.
There are plenty of resources online to help you, such as https://www.bigcommerce.co.uk/blog/cbd-marketing/.
There you have it, a few useful tips and ideas to help give your health industry startup the best chance of sustainable success.
---
Images courtesy of Pixabay, UnSplash and Pexels.
When you learn how to create your own blog you get to choose the things that you write about. You can also use the blog to make extra income.
Here is where I learned how to create my own blog and connect with people who helped me along the way.
Make Another Dream A Reality – Get Your FREE Hobby Makeover Guide TODAY – It is your motivation to make a new start in your life.